On July 31, 1960, the burned body of a young girl was found in the desert in Congress, Arizona. From a search at the scene, authorities concluded that the girl had been murdered up to two weeks before her body was found. This happened 62 years ago, and since then it is not known who the girl killed was. As a result, the victim, who was probably between three and six years old when the murder took place, was "baptized" "Little Miss Nothing". Now the girl must be identified, write Mirror.
– She will be given her name again and will no longer need to be referred to as "Little Miss Nothing", the Sheriff's Office in Yavapai County, Arizona said in a statement.
Revolutionary DNA technology
Thanks to revolutionary DNA technology, the identity of "Little Miss Nothing" has been discovered. The identity will be released to the public this weekend.
The girl's body was exhumed in 2018 to take DNA samples using modern technology that was not available when the girl was murdered. After excavations, there was little progress in the case before finally raising $4,000, equivalent to about 36,000 kroner, to sample DNA with the new technology that has now led to the girl's identification.
"Remarkable progress has been made that allows forensic scientists to extract DNA from bones and teeth, which is often what remains in such old cases," said David Fruchtman, an expert in forensic medicine, regarding the identification of the girl, according to Mirror.
– This little girl means a lot to someone, and it's amazing to see this technology used to cover and answer these questions so long ago, he added.
The perpetrator is unknown
It is unknown who killed the young girl who has now got her name back. Traces were found for the adult shoe in which the girl was found dead, but the investigation never yielded results and the number of suspects was never narrowed down.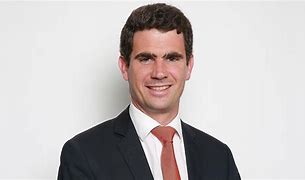 "Music maven. Evil pop culture lover. Unapologetic creator. Friend of animals everywhere."