– This is an important sign. 400 million tons of plastic are produced a year in the world. Only 10 percent is recycled. One of the most important things we can do for the environment is work to get more plastic recycled. We should try to recycle all plastic. The pilot plant we opened today is the first of its kind, with new types of technology and new solutions for chemical recycling. The world has an enormous need for new solutions, and this is a big step in the journey, says Managing Director Kjetil Larsen at Norner.
Norner is working with Pointbreak on this way of chemically recycling plastics. Pointbreak is a US company Hitec Products, which has a branch in Treungen. Norner means in-depth knowledge of plastics. Together, they have developed chemical recycling technology at the pilot plant that was inaugurated on Wednesday.
– We have great ideas, solid professional knowledge and make a very good team. It took two and a half years to develop this first pilot plant. Now we have succeeded, said Larsen.
Household plastic
This factory is a pilot factory that will recycle household plastic. No other plastic. To this day, household plastics cannot be recycled, and are therefore burned. This is not a good solution for the environment. In the pilot plant shown on Wednesday, household plastic is fed into a production plant which decomposes the plastic in a process, and turns the plastic into pyrolysis oil. This oil is the raw material for making new plastics. So one hundred percent recycling.
The new plant is an advanced pilot plant to be able to study the relationship between process steps, parameters, "feedstock" and the pyrolysis oil produced, representatives from Norner and Pointbreak explained following the inauguration.
Build at full scale
The next step is to build a new pilot plant, the equivalent of a hall-standing factory on Knarrdalstrand in Porsgrunn. A new pilot plant will be built in Treungen, where the municipality of Nissedal has set aside land for the plant. The new pilot plant will be on a full scale, and will be produced by recycling household waste from the area.
– The unique thing here is that we have developed a completely new method for chemical recycling, and now we are about to start building a full-scale pilot plant. It will be very important for us. We are very pleased that we have Norner on the team here. Without their in-depth knowledge of plastics, it wouldn't work, says Rune Johansen of Hitec Products AS Treungen.
Also read
Interested parties lining up for an older, functional house with a pool: – Lots of unusual solutions
Celebration
There was a visit from Lillian deputy mayor Elise Esborg Bergane and mayor Halvor Homme from Nissedal during the inauguration of the pilot plant in Porsgrunn. There are bubbles in the glass of high quality, and there are many beautiful words to say about the opening and development of new and important technologies at Porsgrunn and Telemark.
Also read
Replaced the entire layer, here is the new top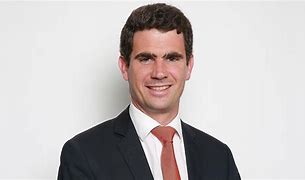 "Music maven. Evil pop culture lover. Unapologetic creator. Friend of animals everywhere."