105 years of the Belarusian People's Republic
Freedom Day (in Belarusian means freedom), a holiday which falls on March 25, is a holiday not recognized by the regime of Alexander Lukashenko, which commemorates the founding of an independent state in 1918 – the Belarusian People's Republic (BPR). This unites Belarusians around the world, also in Gdańsk. Why do Belarusians refer to this date?
Belarusian dignity parade. Aleksandra Dulkiewicz: "We are with you with all our heart"
– RB is the first independent Belarusian state to have the word "Belarus" in its name. While, of course, the legacy of the Grand Duchy of Lithuania was of great importance to Belarusians, it was the republic of 1918 that created the framework for its full-fledged statehood. Even though it collapsed after less than a year, his authority in exile still exists today. They also played an important role for the large crowds of Belarusians who opposed dictator Lukashenka – said Dr. Kacper Dziekan of ECS, expert on eastern affairs.
Hundreds of thousands of opponents of self-proclaimed authoritarian rule as president Alexander Lukashenko refer to the symbolism of the white-red-white BRL flag and Pogoń's coat of arms.
Every week in Długi Targ against the regime. Protests don't go away from Belarus
The republic failed to hold on to its fragile statehood when the civil war turned in favor of the Bolsheviks. However, it occupies an important place in Belarusian cultural memory. March 25, known as Freedom Day, is still a major national holiday for democratic and libertarian Belarusians. This year marks the 105th anniversary of BRL. The situation in Belarus is tragic. The acting regime of the usurper president Lukashenka destroyed the last vestiges of its citizens' independence and imposed cruel punishments on those who opposed it.
– However, the Belarusian diaspora around the world is getting stronger and will eventually defeat the dictator by carrying the republican symbol from 1918 on his banner – Dr. Kacper Dziekan did not hesitate.
Long live Belarus! – program of events
10.30am
Ceremonial laying of flowers at the grave of a Belarusian independence activist
Garrison Cemetery in Gdańsk, ul. Dąbrowskiego 2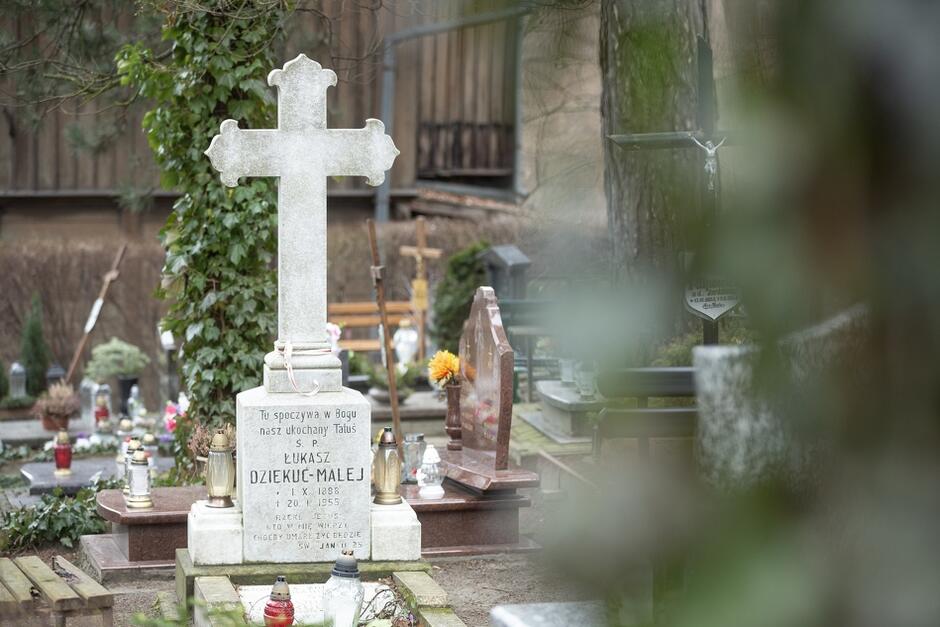 11.30am
Solidarity march and demonstration against oppression in Belarus
Garrison Cemetery (ul. Dąbrowskiego 2) – Monument to the Fallen Shipyard Workers 1970 (Solidarity Square)
– The Day of the Will, celebrated on a grand scale in Belarus and wherever Belarusians live, is proof that a new stage of the struggle for freedom and democracy is coming – said Patrycja Medowska, ECS deputy director for civic culture. – Over the years, the Belarusian community in Gdańsk has shown its sovereignty and desire for a free, independent and democratic country in peaceful marches. After the elections falsified by the Lukashenko regime, Solidarity Square is a traditional venue for Belarusian community solidarity rallies in Gdańsk. There, after the parade ends, there will also be a rally this year.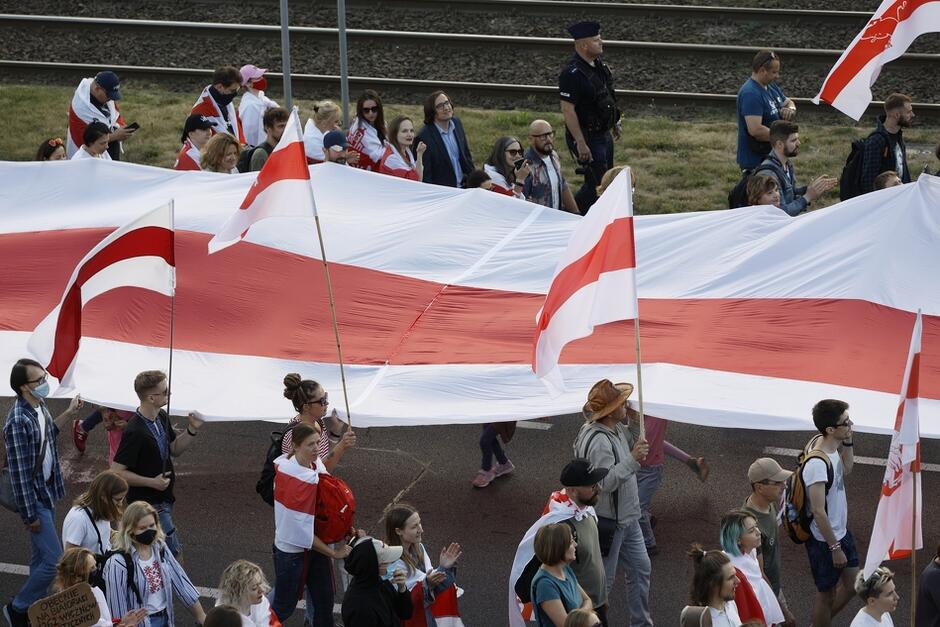 12.00-16.00
An exhibition of Belarusian literature, handicrafts and other artistic items, combined with a letter-writing marathon to Belarusian political prisoners organized by Amnesty International.
ECS, winter garden (ground floor) – free admission
14.00
The heritage of the Belarusian People's Republic – discussion
ECS, library (1st floor) – free admission
During the discussion, reference will be made to 1918 and the Belarusian People's Republic. Participants will consider the impact of the legacy of that era on today's realities.
PANELISTS:
Andrei Khadanovich – Belarusian poet, translator and literary scholar, involved in the defense of human rights and the struggle for Belarusian independence. Author of many volumes of poetry. His works have been translated into more than ten languages. He himself translated into Belarusian the works of Polish writers and poets, e.g. Wisława Szymborska, Adam Mickiewicz, Cyprian Kamil Norwid and Czesław Miłosz. He lectured on the history of French literature at Minsk University. Prior to delegation the only high school with Belarusian as the language of instruction in Minsk, he was a teacher there. He is the president of the Belarusian PEN Club. Member of the Belarusian Writers' Union. Due to opposition activities, he was forced to leave his homeland. He openly opposes persecution and political repression by the Lukashenko regime. "Walls" by Jacek Kaczmarski, translated by Chadanowicz, was one of the main songs of the Belarusian protest in 2020. Awarded with the Silver Medal for Gloria Artist's Cultural Services for the promotion of Polish culture abroad (2015).
Uładzimier Arłoŭ – One of the most widely read Belarusian poets, prose writers and essayists. He has published more than 20 volumes of prose and several collections of poetry. Translated into nearly 20 languages, two selections of Arlou's short stories have been published in Polish: "Requiem for a Motor Saw" (Belarusian Union in the Republic of Poland, 2000) and "Her Majesty's Lover" (Eastern European College, 2006). Initially, he worked as a history teacher in Belarusian schools and as a journalist. In the 1980s he became involved in political activities. He left the Communist Party of the Soviet Union and became a member of the Belarusian People's Front. He is a board member of the Belarusian Pen Club and a board member of the independent Belarusian Writers' Union. In the mid-1990s, he was fired from his job by the Lukashenko authorities for "publishing historical and other literature of dubious quality". He actively supports democratic candidates during presidential elections in Belarus. In 2007, his work was removed from the school curriculum. The author is the winner of the first edition of the Gdańsk City Literary Prize European Poets of Freedom (2010) and the Jerzy Giedroyc Literary Prize, presented to him by the Belarusian PEN Club (2018).
Dr. Hab. Helena Glowowska – graduated from the Faculty of Journalism and Political Science at the University of Warsaw. He tackles national and ethnic minority issues with particular emphasis on Belarusian socio-cultural issues. He is the author of numerous scientific and journalistic articles in Polish and Belarusian book titles and studies: "Belarusians 1914-1929. Culture under political pressure" (Belarusian Historical Society, 1996), "Belarusians on the Gdańsk Coast" (published by Adam Marszałek, 2003) and co-authors: "Kultura Identity. Sketches of national minorities in Gdańsk Pomerania" (Gdańsk Society of Friends of Art, 2021). For many years he has been president of the Belarusian Cultural Society "Chatka", an animator of social and cultural activities of the Belarusian community in Tri-City.
Dr Kacper Dean as moderator – historian and eastern scholar. At ECS, he was involved in educational, cultural, social, historical and civic projects, mainly in post-Soviet countries and Central and Eastern Europe. Former scholarship holder – Landecker Democracy Fellowship in collaboration with Humanity in Action and the Fulbright program at UC Berkeley. Graduate of the European Diplomatic Academy, Moscow School of Citizenship Education and former student of Irkutsk State University in Russia.
16.00
Belarusian Free Choir Concert – ECS, auditorium (ground floor) – admission is free
They hid their faces behind white and red masks. They attack without warning, like partisans. Except instead of bombs they have patriotic songs. "Belarusian Free Choir got under Lukashenko's skin" – wrote "Gazeta Wyborcza" about them. The Free Choir is one of the unique cultural phenomena associated with the protests in Belarus. His legend has continued despite the arrests and extremely unfavorable conditions. Stories about the legendary choir inspire filmmakers, television personalities, and scientists who study this phenomenon.
The Free Choir gave new life to forgotten Belarusian historical hymns, such as "Chasing", "Military March", "God Almighty". These songs evoke a sense of dignity in the people and refer to the best patriotic traditions.
19.00
Concert of the band The Superbullz and Belarusian Truestory
Superbulz – Belarusian rock band, founded in Minsk in 2016 by Aleś-Franciszak Myszkiewicz, performing in leading Belarusian bands: Trubetskoy, Krambambula and in solo projects Lavon Wolski, one of the most popular Belarusian musicians.
Belarusian True Story – Belarusian cover band, performing live the biggest Belarusian music hits.
Afterparty concert at Club Żak – al. Grunwaldzka 195/197. Entrance ticket – PLN 70 (pre-sale), PLN 80 (on the day of the concert) – tickets online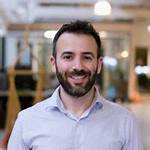 "Reader. Future teen idol. Falls down a lot. Amateur communicator. Incurable student."