The Norwegian city government opens the door wide for Ukrainian citizens who can work in schools. In Bergen, 62 Ukrainian students had their "first day of school" on Monday.
– Ukrainians arriving now do not need approval to work temporarily or as substitute teachers in primary and secondary schools, according to director Kristin Vinje of NOKUT, Norway's approval agency for education.
– Just to get a permanent job as a teacher you need to get your overseas education approved by NOKUT. But schools themselves have to assess their language skills and what subjects they should be teaching, Vinje wrote in an email to VG.
Norway's largest teachers' union, Utdanningsforbundet, decided on March 11 that the Norwegian government should ensure that an admissions plan is drawn up immediately that ensures that children and youth are quickly integrated into kindergartens and schools.
But easier said than done, experiences include mayor Kari-Anne Opsal (Labour) in the municipality of Harstad in Troms and Finnmark.
– Our biggest challenge is to get personnel for work, whether it's in kindergarten, school or health and care. "We're already struggling with very few applicants for positions here," Opsal told VG.
The municipality has been asked to take in 200 refugees from Ukraine this year, and about 70 children.
– Our refugee service has been in contact with Ukraine in this area. But we here in the north have not experienced great pressure from refugees from Ukraine. But it will probably come gradually. And then we are interested that Ukrainian citizens can contribute to schools and kindergartens in a good way, the mayor of Harstad told VG.
Ask people to contact the school
In the municipality of Oslo, which is already noticing the influx of Ukrainian refugees, the Education Agency is very interested in recruiting staff for schools with Ukrainian backgrounds.
Pål section head Einar Røch Johansen, wrote in an email to VG:
– The Department of Education is eager to get in touch with people who can contribute with the Ukrainian language. This is relevant both to translators and to people who can contribute to teaching, wrote Johansen, asking the people concerned to contact the nearest school or the Department of Education centrally.
The only formal requirement that must be met for Ukrainian citizens to work in schools is an approved police certificate.
Chancellor Mona Fåberg takes care of this at the Ukrainian refugee admissions school in the municipality of Bergen. School offers began there for 62 young Ukrainians from grades one through ten on Monday morning.
– Today we have divided the students into three different groups, and have three different activities, first and foremost games and toys get to know you, said Fåberg who is the principal of the school offer officially called Ortun school, Lynghaugparken introductory offer department.
Special school offerings will have a maximum capacity of between 300 and 400 students. The first pool was a group from one of the hotels hosting Ukrainian refugees in Bergen.
We currently have a teacher with Russian skills and a Ukrainian translator. At the same time, very many Ukrainian children know English, said the principal, who emphasized that he currently has only brief school experience as a background for speaking.
However, he argues that some Ukrainian parents already have hope that the school's offer involves learning.
– Maybe good for kids who come here to play, get to know other kids and learn. Parents have contacted and stressed the importance of the new school which also involves teaching and learning, principal Mona Fberg told VG.
Promise to study
School board member Linn Katrin Pilskog (Labor Party) in Bergen, ready for Ukrainian youth to experience learning and development in Bergen schools.
– Yes, it will be an offer of learning, like in other introductory classes that the municipality already has. But in the beginning it was about getting to know other people – and meeting safe adults. I have received reports that there was a good atmosphere on the first day of school in Ortun. At the same time, many students may have had bad experiences. We have to deal with this, and because of that we have relocated some employees from other parts of the city who can meet students with refugee backgrounds in a good way, Pilskog told VG.
Ukrainian-born Olena Iamroz has already taken a master's degree, and is currently working on a doctorate in pedagogy at Innlandet University College (HINN). He also has a background as a teacher in Ukraine.
He points out that refugees from Ukraine have a completely different school starting point than refugees from, for example, Syria or Afghanistan. They no longer experience school disturbances like children who have run away for a long time.
12 years of school
In Ukraine, children start school when they are 6 or 7 years old and they usually attend school for 12 years.
– The school system is similar to Norwegian, and many may have as good a foundation as Norwegian children in some subjects. They have studied the Cyrillic alphabet, but teaching English means that they are also knowledgeable about the alphabet we use here in Norway, Iamroz told HINN's own website.
She believes that teaching their mother tongue and bilingual teacher is the key for them to be able to continue their education while learning Norwegian.
– Older children and teenagers should learn Norwegian first, while the youngest children may find it easier to manage Norwegian school classes with support from a mother tongue teacher, according to Iamroz.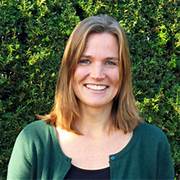 "Certified bacon geek. Evil social media fanatic. Music practitioner. Communicator."