YEAR
Sage teamed up with Ludenso to test an augmented reality (AR) textbook for nursing students.
Eirik Wahlstrøm, Kristina Aas and Ingrid Skrede (Ludenso), Adiba Borsha and David Lin (Sage)

Photo: Ludenso
International publisher Sage is now collaborating with augmented reality (AR) development platform, Ludenso, to test AR in the textbook "Essentials of Anatomy and Physiology for Nursing Practice".
The trial, currently underway at the University of Ulster, uses the Ludenso app to allow students to explore interactive 3D models of human anatomy and physiology within textbooks to enhance their learning experience.
AR-enriched textbooks provide students with a visual tool in demanding courses of study, enabling them to study independently while offering faculty high-quality resources to support teaching. Interactive 3D models, such as heartbeats, brain segments, and the optic nerve, provide opportunities to increase engagement and assist students with complex parts of the degree.
– We are excited to partner with Ludenso to bring this textbook to life and support students and educators in new and exciting ways, said Katie Metzler, vice president of book innovation and social sciences at Sage.
– We believe that AR technology has the potential to transform education by providing students with dynamic and hands-on learning experiences that will help them gain a deeper understanding of subject matter and improve their overall academic performance.
– We are very proud to be collaborating with one of the world's leading academic publishers, says Eirik G. Wahlstrøm, co-founder and CEO of Ludenso.
"The team at Sage are truly dedicated to empowering students, and it's been a privilege to work with a team so committed to revitalizing academic textbooks using immersive visual technology. We look forward to collaborating and creating more engaging learning experiences by bringing Sage's incredible curriculum to life with AR.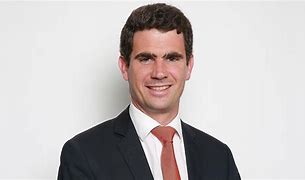 "Music maven. Evil pop culture lover. Unapologetic creator. Friend of animals everywhere."