The French president's sensitivity to plundered art is undeniable, as he returns works taken from Africa. So where did this Lviv come from?
It is possible that the rare 1796 edition of Immanuel Kant's Project of Perpetual Peace (a work created in 1795) was not stolen, although the possibility is high given what happened after the partition and during the alternation of works with important prints and works of art located in Lviv. But it is a fact that the book bears the seal of the Academic Reading Room in Lviv, an institution founded at the local university in 1867, and it is a fact that it is the work that French President Emmanuel Macron presented to Pope Francis during a recent gathering.
Maybe not the president himself, although he is too, but at least someone from his entourage may wonder why the book has the stamp of the Lviv academic institution. Was it legally obtained and not looted, especially since the many valuable collections of books and works of art located in Lviv were plundered over the decades. And the French president may wonder whether a work bearing such a seal is the best gift for Pope Francis.
After all, the French head of state cannot be denied a sensitivity to plundered art. After all, it was he who in October 2021 announced (during the French-African summit in Montpellier) that 26 works of art looted in the 19th century would be returned to Benin. Artwork located in France will also be returned to Ivory Coast. For the return of works of art looted from Africa is "one of the most important points of the new relationship with African countries," as the president himself put it.
In February 2022, it was decided that France would return 15 works of art looted by the Nazis from state collections to their rightful owners. This required parliamentary approval, for since the eighteenth century, the principle of inalienable public goods, including museum collections, even if previously plundered, has prevailed. It was about a piece that was stolen during World War II, so that's clear.
When you choose a particular item as a gift for the pope, you prefer to check where it came from. Especially if it has some special signs. If any German politician gave the Polish president a work from the Wawel collection or a book from the library of the Jagiellonian University, it is almost certain that Hans Frank or one of his men stole the work. It would also be a problem if, for example, the book had signs that it was of Greek origin. Then the possibility of theft will also be high.
Even if rare editions of Kant's works made their way to France legally, why was something chosen as a gift to the pope with clear signs of belonging to an academic institution in Lviv? It would then be more appropriate to ask the legal successors of the Academic Reading Room in Lviv, Polish or Ukrainian experts or officials, whether it was a looted work. However, the French president can grant anything made in this country, not a work published in Königsberg and belonging to an institution in Lviv.
If one is so sensitive to the art and artifacts that the French looted in their colonies, one should be even more sensitive to what could be looted in Lwów Poland, which was either under partition or occupation. Or at least, it should be checked whether the work with the stamp of the Academic Reading Room in Lviv is not on the booty list, and if so, it can be simply returned.
Perhaps Kant's rare edition did not enter France illegally, but it would seem highly inappropriate to choose this book as a gift to the pope. Any astute leader should know how much of a collection of books Poland lost during the war, partition, and occupation, so chances are you could, even by accident, be the fence. However, leaders prefer to choose gifts what citizens work, institutions, what is related to the country of origin of the giver. Kant's work from the collection of the Academic Reading Room in Lviv certainly does not meet these criteria.
READ ALSO: "Academic Reading Room in Lviv". Macron gave the Pope a book stolen from Poland? Online discussion. "This case requires verification"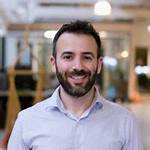 "Reader. Future teen idol. Falls down a lot. Amateur communicator. Incurable student."