Newspaper wrote that the club wants to sue and ban the 37-year-old Portuguese player. The Guardian is also aware that Ronaldo has been told by United not to show up at the Carrington training ground after the World Cup.
Athletics reports that United are investigating the possibility of terminating Ronaldo's contract. It ends in summer.
Earlier on Thursday, United announced in a short message that they would not release more information until "the process has reached a conclusion".
Ronaldo spared no expense in an interview with journalist and TV personality Piers Morgan.
"The club will make a statement as soon as all the facts come to light," United wrote in a press release shortly after excerpts of the interview were published.
Long time out
In the interview, Ronaldo lashed out at United and manager Erik ten Hag. It was also revealed that he wasn't sure where he would play football in the new year.
It remains to be seen whether or not it's up to Ronaldo alone.
In a 90-minute interview, the Portuguese criticized the lack of development at the club, praising Ole Gunnar Solskjær and revealing that Manchester City worked hard to get him in the summer of 2021, but it was Sir Alex Ferguson who made the choice. fell at United for the second time in his career.
Ronaldo is currently preparing for the World Cup in Qatar with Portugal. Illness prevented him from taking part in the warm-up against Nigeria (4-0 win) on Thursday night.
Critics
The interview with Morgan has made headlines around the world. It will be published in two parts in the middle of the week.
– They criticize me when I don't speak, so of course they will criticize me when I do – maybe more. But it is something I can live with. I know I will disappoint some people. "Maybe I'll make it up to some people," said the veteran.
Ronaldo returned to United in the summer of 2021 from Juventus. Previously, he spent six years at the club until 2009.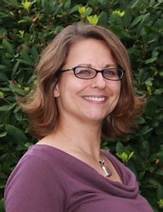 "Infuriatingly humble coffee guru. Travel practitioner. Freelance zombie fanatic. Certified problem solver. Food scholar. Student."