In an interview with ZDF TV, the German politician criticized the policy Law and Justice:
– Each party must accept the rule of law – said the head of the European People's Party (EPP) in the EP – this is an obstacle for PiS representation in Poland, which they systematically attack the rule of law and media freedom he explained to the German media.
Manfred Weber at PiS: We'll fight them
In his speech, the German politician explained the conditions for being recognized as a good political partner. He strongly criticized not only PiS, but also German and French groups who, in his opinion, were too radical and did not respect the rule of law:
– Anyone who accepts this can become a democratic partner – a competitor, a political competitor, but a democratic partner. And everyone who doesn't follow it how The German AfD, like Le Pen in France or PiS in Poland, is our opponent and we will fight it said the President of the EPP.
SEE: Manfred Weber new president of the European People's Party
This is not the first time Webber has attacked a right-wing government. In June, also in an interview with ZDF television, he spoke of the fear driving Polish PiS and Hungarian Fidesz propaganda. – I don't think they can be convinced anymore – said Weber about Mateusz Morawiecki and Viktor Orban. – They need a topic for carrying out political propaganda in their own country – argued the German politician, referring to the categorical rejection of the Polish and Hungarian governments on the issue of relocating refugees.
– I formulated three conditions for any cooperation: for Europe, for Ukraine, for the rule of law. This is how we build firewall against PiS – said Weber in an earlier conversation with the liberal-conservative daily "FAZ".
PiS politicians' strong reaction. Criticism of the Citizenship Platform
Polish rulers quickly responded to Manfred Webber's words. Pawel Jablonskithe undersecretary of state at the Ministry of Foreign Affairs used the German politician's interview to attacking opposition politicians.
On his Twitter, he wrote: "Do you think Civic Platform will react – or will join the usual German counterparts/leaders/sponsors."
At the same time, he supported the Right Union action. "We have the courage to say out loud that our interests conflict on this or that issue."
He also reacted to Weber's interview Arkadiusz Mularczyk, Secretary of State at the Ministry of Foreign Affairs. He accused the German politician of rejecting the possibility of Poland applying for damages for damages during World War II:
"This way, we can easily understand it Weber will not discuss #ReparationsforPolandfor failing to separate victims' struggles for justice from politics and clearly opposing victims' right to compensation. Is this the example that German politicians set for Russia?" Mularczyk asked on his Twitter.
"The German politician Manfred Weber has publicly said that he wants to go against Law and Justice. Germany – which supports its pet Tusk – is already openly attacking the Polish government," wrote Minister of State Assets Jacek Sasin.
As one German politician said Beata Szydło also commented.
Manfred Weber, head of Donald Tusk's political faction in Germany, has officially announced that the Polish government is an 'enemy' to be 'fought'. Weber's statement – even to a German – is an extreme example of insolence. And also a violation of all the rules that apply in European politics "- he wrote.
"It's August, maybe Herr Weber doesn't know it, but we Poles remember the terrible crimes committed by the Germans in Warsaw 79 years ago. In Wola alone, the Germans killed 50,000 Poles in a few tens of hours. German criminals were never punished, but they enjoyed respect in Germany for years after the war, sometimes even performing public functions. This is German 'rule of law'. We know it well in Poland. Therefore, Herr Weber, leave Poland alone," he added.
ako/dsk/ Polsatnews.pl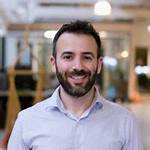 "Reader. Future teen idol. Falls down a lot. Amateur communicator. Incurable student."