Daniel Henninger, commentator for The Wall Street Journal, writes that Russia's aggression against Ukraine has put us in a state of world war 2½. American presidents, both incumbent Joe Biden and his predecessor Donald Trump, speak in the same vein when assessing the current situation. So are we facing a scenario that threatens us with the outbreak of a global conflict, or maybe this war has already started, it's just that we don't know it yet and only later will we know where the world is going? – Marek Budzisz asked on the page of the new weekly issue of "Sieci".
The columnist noted that:
There is no determinism in history and the worst case scenario does not have to be true, but there are many indications that we have entered the path to global conflict. (…) The perspective of the world slipping into this global conflict the more likely it is that the longer the war in Ukraine lasts, the less likely it is to find a peaceful solution, and both sides want to prolong the conflict, using both external aid and Russia – to the arsenal nuclear.
The author points out that peace talks have also stalled:
Therefore, if there is no chance for a truce, let alone peace, and so far neither side has the military advantage to win on the battlefield, then a fundamental question can be asked – what next? Budzisz emphasized: It seems that Russia and Ukraine are counting on the expansion of the conflict, its escalation and the involvement of other countries, as this could end the wave of victory on their side. The problem, however, is that this kind of scenario brings us closer to the outbreak of World War III.
Awakisz also proves that we now observe similar treatment as at the start of World Wars I and II. He pays attention to symptoms such as the involvement of multiple states, both in hostilities and possible peacekeeping missions, as well as the regrouping of international alliances. At the same time he added:
War mobilizes world public opinion […]. Voter pressure on politicians in Western democracies to "do something about it" is increasing, but at the same time Europe's biggest war in 70 years is forcing all countries to improve their policies, thinking about protecting their own interests and the system of alliances in which they participate. . The ongoing war is the impulse that triggers a series of reactions and events of unpredictable scale and consequences.
In summary, Marek Budzisz points out:
Russia's aggression against Ukraine has stirred up a dormant conflict, forcing countries to make clear declarations, define themselves and take a stand. No prior alliance or agreement is required here […]. So we are dealing with all world war material. The bloody side of the war in Ukraine wants it to be enlarged and other countries involved. Public opinion feared by the scale of destruction, death and aggression puts pressure on politicians to take action. No one will give up. Moreover, the countries which hitherto stood on the sidelines, given their own strategic interests and consequences, could not allow either side to the Ukrainian-Russian war to lose dramatically. The war forced everyone to redefine their political lines and rethink their alliances. No one can be indifferent, which in turn can lead to the emergence of a global military alliance, large armies facing each other. Then it will be enough […] a small incident that triggers an avalanche.
Learn more in the new weekly issue of "Sieci".
Articles from the current issue will be available online starting March 28 this year. as a Friend Network subscription.
We also invite you to watch TV broadcasts wPolsce.pl.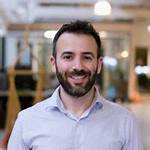 "Reader. Future teen idol. Falls down a lot. Amateur communicator. Incurable student."