Worse than Toyota, better than Hyundai
I'm honestly glad that more and more automakers are using the same recipe for plug-in hybrids. The combination of a large atmospheric engine with electrical doping works best. Toyota (including its luxury brand Lexus), Ford and more recently Mazda have proven this to the world. Turbo is not needed, because at low revs, when the petrol unit loses momentum, electricity will help.
Unfortunately, on the new CX-60 model, the Japanese failed to tune the system in a way that would cope with the brilliant ride of the Toyota RAV4 PHEV or the Lexus NX 450h+. For example, the cooperation between the engine and 8-speed gearbox is not always smooth, as there is sometimes a pause after pressing the gas pedal. It's as if the car doesn't know which drive to use. However, in comparison with the French or Korean "plugins" Mazda does better. Plus, he has an ace up his sleeve, and it's a stunning performance. It never occurred to us that 327 horsepower under the hood was not enough during overtaking maneuvers.
What disappointed us was the relatively low fuel consumption and electric range, which is enough to cover about 45 to 50 kilometers in real traffic and cold autumn conditions. Also, after the battery runs out, the on-board computer reports an average consumption in the city of about 11.4 l/100 km. You can find detailed consumption tests in the table.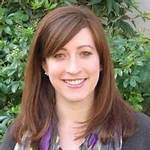 "Unapologetic social media guru. General reader. Incurable pop culture specialist."