France – Poland 3-1 (1-0)
At last year's European Championships, France played banana skin in the round of 16, losing to Switzerland. Kylian Mbappé was scapegoated for missing a penalty shootout.
But against Poland at the World Cup, France, and especially Mbappé, showed a different side. The defending world champions win 3-1, and are set for the quarter-finals.
Mbappé is a big player, and followed that up with two wonderful goals. Now the 23-year-old player has scored nine WC goals.
The record is held by German Miroslav Klose with 16 goals.
– Mbappé will take Klose's record if he avoids serious injury. When he performs like he did in this WC, there is no doubt that he is the best player in the world, says TV 2 football pundit Jesper Mathisen.
He justified the claim as follows:
– He's so fast, so technical, and so efficient that sometimes he's impossible to stop. Benzema was injured ahead of the championship, but nobody misses the Real Madrid star now. Giroud has joined the team, and perhaps that frees up Mbappé even more to showcase his extreme skills, said Mathisen and continued.
– Every time he gets involved in a game, you sit around hoping that something will happen, and when he's playing at his best level, something extraordinary often happens.
Mathisen believes Mbappé will take over the hegemony of world football from Lionel Messi and Cristiano Ronaldo.
– Those of us who love football have been spoiled by the performances of Messi and Ronaldo at sky-high levels for several years. These two were playing their last WC, and for the next ten years, Mbappé was the new king. What fireworks of a footballer!
Tonight, France's opponent will be ready. England are favorites against Senegal in a match which you can watch from 19.30 on TV 2 Direkte.
– I'm very impressed with the French team so far in WC. They have been in complete control and they seem to have more to do when the opposition gets tough. Many are excited about how Didier Deschamps will manage without some of his biggest stars, but so far it's been smooth sailing for Mbapp´€ and co, says the expert.
Poland are in the knockout stages for the first time since 1986, but for Robert Lewandowski and co. it was a disappointing night, although he got a consolation goal in extra time.
Took the French record
The French favorite opened best, testing Wojciech Szczęsny on several occasions in the preliminaries. But Robert Lewandowski also had to use his leg kick.
After half an hour, France should have taken the lead. Ousmané Dembele served Olivier Giroud in the open goal, but the striker slid the ball wide. Big, big opportunity.
Then it was Poland's turn to be wasted. In succession, Poland tried to outwit Hugo Lloris, but none of the three finishes were on target.
Just before half-time, Giroud had another chance. Kylian Mbappé played the 36-year-old, who sent the ball into the net
Earlier in the World Cup, AC Milan striker Thierry Henry was France's top scorer, with his 52nd goal against Poland holding a separate record for Les Bleus.
After the break, Giroud showed himself once more, and put the ball in the back of the net with a fine brass finish. But the referee had blown a free kick to Poland, which then looked cheap.
Mbappé Show
Kylian Mbappé couldn't be worse. France won back the ball, and launched a super counterattack. Dembele found Mbappé, who from around 14 meters fired the ball into the net.
But PSG's players are not finished. He overshot his scoreline, and provided an artificial goal towards the end.
Towards extra time, Poland was awarded a penalty after handball. The first effort from Robert Lewandowski was an embarrassing mistake but he had to try again when several French players ran too early into the penalty area.
This time Lewandowski is safe, and scored at least his second World Cup goal.
Tonight the opponents of France will be decided. England is the favorite against Senegal. You can watch the match on TV 2 Direkte starting at 19.30.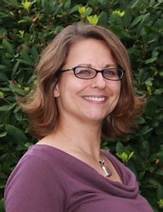 "Infuriatingly humble coffee guru. Travel practitioner. Freelance zombie fanatic. Certified problem solver. Food scholar. Student."