The MyGame company, of which Amedia and TV 2 are co-owners, will cover matches on over a thousand football fields with automatic sports cameras in full HD quality.
– This is fantastic news for us as a local newspaper. During the season, a large number of matches are played in the lower divisions and age-only classes. Many of these are very interesting. Now we can finally offer live photos of the match along with football and other sports that we have spread around. Here we really fill the task as local news communicators. "We are now giving many of our customers the opportunity to follow teams and players that mean extra to them," said editor-in-chief Stig Jakobsen.
Greater enthusiasm for wide football
Norwegian Football Association (NFF) president Lise Klaveness sees great potential in this new collaboration.
– The breadth of Norwegian football on which the NFF's activities are based. This is where talent grows, and this is where unity and commitment are created. By offering wide match streaming across the country, we are creating greater enthusiasm for wide football. In addition, players and coaches at all levels gain access to new analytical tools essential for player development and football professional competence, said Klaveness.
Anders Møller Opdahl, CEO of Amedia, said this partnership will make the Norwegian public and grassroots sport the biggest winners.
– Through editorial and technological presence, we are now able to create unique content that highlights coverage of several divisions of Norwegian football. Covering Norwegian grassroots football is part of Amedia's social mission, which reaches more than two million people every day across Norway. "Together with our partners we will be producing and covering thousands of matches from division football in the years to come, and that is great news for recruitment and support for Norwegian sport," said Opdahl.
Privacy in focus
This new agreement means that TV 2, Amedia and MyGame will deliver everything from the Elite Series to tens of thousands of wide-ranging games in a safe and audience-friendly manner.
The CEO of MyGame, and co-founder behind the company, Harald Strømme, says that the goal is to make it more fun and safer to play soccer.
– Players, families and fans get for the first time the chance to see the matches and athletes that mean the most to them. New technology makes it possible to cover matches that have never been shown before. At the same time, privacy considerations are prioritized, and we have developed a solution in collaboration with the Norwegian Sports Confederation that is unmatched anywhere else in the world, said Strømme.
He added that the flow of sports so far has taken place without control and completely arbitrarily through social media.
– Now it is incorporated into a comprehensive and regulated system, said the former manager of Discovery and TVNorge.
Lise Klaveness is pleased that the collaboration between TV 2, Amedia and MyGame puts players' privacy and considerations first.
– While we are using new and future-oriented technologies, collaboration with the Norwegian Sports Confederation is both convincing and important, he said.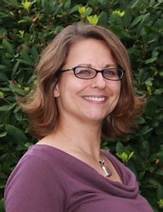 "Infuriatingly humble coffee guru. Travel practitioner. Freelance zombie fanatic. Certified problem solver. Food scholar. Student."