Olympic bronze winner Hallgeir Engebråten, 22, was handed a double ban following an unusually severe asthma attack two weeks ago, but will still be competing full time during the World Cup premiere – to see if his body is "where it needs to be".
– I have suffered from activity asthma for many years and have strayed from this before, but never as bad as now, says Hallgeir Engebråten.
he won Olympic bronze 5000 meters and Olympic Gold at team speed nine months ago. The start of international competitions awaits next weekend, it is clear in Stavanger. The run-up could be better for Hallgeir Engebråten.
On Friday a week and a half ago – after the Norwegian 1500 meters championship – he underwent, like other runners from the national skating team, a "standard breathing test" under the auspices of Erlend Hem of Olympiatoppen.
– We usually have it every fall. It wasn't a good breath test at all, he said of the results.
He was diagnosed with "a lot of mucus" in his lungs. The medicines he took usually helped, but this time they proved ineffective. He went to sleep, his chest still roiling. When he woke up the next day, he was "tired and full of phlegm".
– I'm worse. It might be wrong to say that it is critical. But it's not something an athlete should have. Our doctor said – ironically, but also true – that even with medication I have the breathing capacity of a COPD patient, says Hallgeir Engebråten.
– I was denied the start for the 5,000 meters on Saturday and the 10,000 meters on Sunday, he said.
On Monday, off to Olympiatoppen for a new test. Now he does three breath tests every day to control, as he says. When asked how long he would have to do it, he replied "all season". He was clear that he might have another such attack before the NM weekend, and that he had not allowed himself to be swayed by the regime he was now subject to in order to avoid it.
– I didn't think about that. If I do that, I can find something else to do, says Hallgeir Engebråten.
Four of the five Norwegian male runners had to start the 5000 season at group two (B) level in Stavanger, as they were "unfortunately" not at their best during last season's early fall. Neither did he. But thanks to the wild card he was awarded as a result of the bronze medal at the Olympics last February, he will start in group A.
He will run the 1500 meters in group A and team pace on Friday afternoon and evening, the 5000 meters in group A will be run on Saturday morning.
– It will be a full weekend, and a great way to test the body – whether it should be where it should be, he said.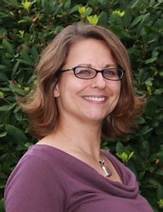 "Infuriatingly humble coffee guru. Travel practitioner. Freelance zombie fanatic. Certified problem solver. Food scholar. Student."