– In Poland, in many places, from Auschwitz-Birkenau to Majdanek, Bełżec, Sobibór, we remember the victims of what Germany did to the world at that time. All this in order not to stop telling the world what causes hatred between people, racial hatred, what Nazism causes, what things should not happen between people, said Minister Przemysław Czarnek during the ceremony.
The Minister of Education and Science pointed out how important it is to respect historical memory, which should teach and warn against hatred.
– Today we are dealing with the genocide of the Ukrainian people perpetrated by Russia. Therefore, we must not stop our efforts and continue to tell people: no more wars, no more hatred between peoples, no more totalitarian criminal regimes, the minister added.
The head of the Ministry of Education and Science also announced talks with the Israeli side about renewing contacts between Polish and Israeli youth. – We want to show Poland in the way it should be shown. With its beautiful culture, history and centuries of coexistence of these peoples, but we also want to show Polish and Israeli youth what totalitarianism like German Nazism has led to – he added.
International Holocaust Remembrance Day
International Holocaust Remembrance Day is celebrated on the anniversary of the liberation of Nazi Germany's Auschwitz-Birkenau concentration camp on January 27, 1945. It was established by the United Nations General Assembly to commemorate the victims of Jewish origin who were killed by Nazi Germany during World War II.
The basic exhibition "European Jewish Holocaust"
In Elementary School No. 24 in Lublin, the heads of the Ministry of Education and Science also took part in the opening of the basic exhibition entitled "Holocaust of European Jews", prepared by the National Education Branch Office of the National Institute of Remembrance in Łódź. The exhibition provides basic information about the extermination of the Jewish population in Europe, explains the policies of Nazi Germany, what life was like in the ghettos, and also features unique photographs from the collections of the IPN Archive, the State Archives in Łódź, and the Bundesarchiv.
Elementary School No. 24 Lublin Region Partisans in Lublin
The school's beginnings date back to 1917. In 1926, by decision of the Lublin City School Council, it was named after Mateusz Butrymowicz, an activist with the Grand Sejm. For several years, it was attended only by girls of Moses' faith. From the 1935/1936 school year, Polish children, both girls and boys, started studying at the school. The 1939/1940 academic year began with a delay, because on September 29, by order of the German authorities, students of Jewish descent were removed from the student list.
A new period in the school's life began in 1955, when the school received a new building at 1st Niecala Street, which is still in operation today. In 1965, the facility was named the Lublin Region Partisans.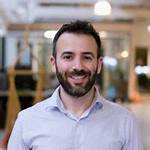 "Reader. Future teen idol. Falls down a lot. Amateur communicator. Incurable student."