That became clear after wins in straight sets over Poland's Michal Bryl and Bartosz Losiak (21-16, 21-17). The medal match was played hours after Mol and Sørum suffered unexpected defeats in the semi-finals.
– It's great to get bronze. There's a huge difference between winning a medal and not doing it, Srum told NTB afterwards.
– After losing, it felt like you could blow a bronze medal, but we slept and ate. We were woken up 40 minutes before the game to warm up. Then it's just a matter of resetting and "shooting". "I'm so glad we did," he added.
Earlier in the day, the Norwegian star duo were second-best for most of the three-set drama against 20-year-old David hman and Jonathan Hellvig. Sweden won by numbers 21-16, 21-23, 15-13.
This halted Norway's unbeaten run of 30 EC matches. Mol and Sørum had four consecutive titles in the tournament prior to this year's edition.
– Don't be tempted to play another match soon after, at least not after just two hours. "It was quite tough on the bones," said Mol of the feeling after the semi-final loss.
Control
They had good control of the bronze medal match at Königsplatz. Norway fell behind early on, but quickly hit back and forced Poland an early timeout.
From 5-3 they have never been less than two points ahead.
The second set also went without great difficulty for Mol/Srum. After 4-3, they continued to lead.
– Glad to come home with a bronze medal after we barely took part in the tournament a week ago, stressed Sørum.
Triple to double
He points out that Mol recently struggled with strep throat and came to the EC party in Munich weakened.
They had only met Bryl/Losiak once before. At the end of March this year, Norway won after three sets in a world tour tournament in Mexico.
As of Sunday, Anders Mol and Christian Sørum were title holders in all major championships in beach volleyball (Olympic, WC and EC), but triples have now been reduced to doubles. In June, they became world champions for the first time.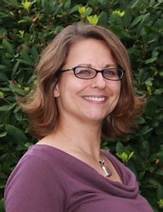 "Infuriatingly humble coffee guru. Travel practitioner. Freelance zombie fanatic. Certified problem solver. Food scholar. Student."