More than 1.5 million people have fled Ukraine since the start of the Russian invasion launched on February 24, according to the latest UN tally published on Sunday.
The High Commissioner for Refugees (UNHCR) registered exactly 1,534,792 refugees on their dedicated website at 1335 GMT. This is nearly 166,000 more than the previous tally on Friday. Authorities and the United Nations expect the flow to increase, with Russian troops continuing their offensive, especially in Kyiv, the Ukrainian capital.
"More than 1.5 million refugees from Ukraine have crossed into neighboring countries in ten days – Europe's fastest refugee crisis since World War II", High Commissioner for Refugees Filippo Grandi said in a tweet. According to the United Nations, four million people may want to leave the country to escape war.
Prior to this conflict, Ukraine had more than 37 million people in territory controlled by kyiv – which therefore does not include Crimea annexed by Russia or areas under separatist control.
Poland is by far the largest number of refugees since the start of the Russian invasion. In total, there were 885,303 in Poland on Sunday, according to the UNHCR count, or 129,000 more than on Saturday and 57.7% of the total counted. According to Polish border guards, a total of 964,000 people have fled Ukraine to Poland, according to figures released on Sunday.
The day before, Saturday, arrivals hit a record level with 129,000 travelers, mostly Ukrainians, but also from several other countries including Poland, Uzbekistan, Belarus, India, Nigeria, Algeria, Morocco, Afghanistan, Pakistan, United States. United States and Russia.
Prior to this crisis, Poland was already home to some 1.5 million Ukrainians who came, most of them, to work in this EU member state.
Hungary hosted 169,053 people or 11% of the total and more than 12,000 more than the previous day, according to UNHCR. The country has five border posts with Ukraine and some border towns, such as Zahony, have turned public buildings into aid centers, where Hungarian civilians come to offer food or aid.
Slovakia counts 113,967 people who have fled Ukraine, or 7.4% of the total, according to UNHCR. On Saturday, nearly 12,450 Ukrainians crossed the border, according to Slovak police.
After they arrive in Moldova, a small country of 2.6 million people and one of the poorest in Europe, some refugees continue their journey to Romania or Hungary, often to find families.
According to a UNHCR count, Moldova, where US Secretary of State Antony Blinken was on Sunday, has so far received 235,000 Ukrainian refugees on its territory, including some 207,000 Ukrainians. More than 123,000 Ukrainian refugees have gone to Romania.
The country has 84,067 refugees, or 5.5% of the total.
In Romania, UNHCR counts 71,640 refugees, or about 4.7% of the total. Two camps have been established, one in Sighetu Marmatiei and the other in Siret.
The number of people finding refuge in Russia has not changed – about 53,000 – or 3.5% of the total.
UNHCR also detailed that 157,056 people (10.2% of the total) had continued their journey, after the Ukrainian border had been crossed, to other European countries.
>> READ ALSO – Ukraine: first refugees arrive in France
>> SEE ALSO – War in Ukraine: Zemmour holds NATO "responsible" and refuses to welcome refugees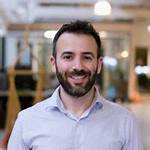 "Reader. Future teen idol. Falls down a lot. Amateur communicator. Incurable student."