Luxury. Just luxury
I sat inside, closed the door, and the busy area around me, where there was heated debate about the appearance of the new BMW 5 Series, disappeared into the distance. Inside the cabin, you will be isolated as much as possible from your surroundings. You will see it as a movie, but here you will be in your own world. A world full of luxury, comfort and modern technology.
It probably makes no sense to calculate what all the new cars will be equipped with. The cab is decorated with a diode strip that creates good ambient lighting. A new modern steering wheel takes center stage, behind which are a pair of screens – one for basic driving data, the other with the latest generation iDrve system for entertainment and navigation. Responds quickly to everything with a touch, has beautiful color, contrast, and is as fast as your newest tablet. But it can also be controlled with the crystal joystick on the center panel.
The electrically adjustable seats are great, you can tell just by sitting down for a second. There is plenty of room in the back even for a big and spacious person like me. I may not be able to cross my legs here, but there's plenty of room in front of my knees, as well as above my head. It appears that the cabin benefits greatly from the unusual increase in length. This is where the higher ranking managers will sit!
By the way, the BMW 5 Series will get a vegan interior for the first time in history. Completely, that is besides the seat, also on the dashboard or on the steering wheel or door panels. It will be available in basic equipment. The cab also offers nearly invisible air conditioning ventilation, which can also be controlled with the soft touch surface. Here, luxury mixes with elegance. And I must repeat again that I'm not sitting in the top model of the 7 series, but only in the BMW 5. So there is a big shift between generations.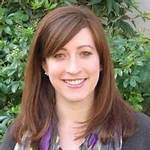 "Unapologetic social media guru. General reader. Incurable pop culture specialist."