With automated sports cameras on more than a thousand football fields across the country, the company will cover matches in full HD video, with highlights, match analysis and coaching tools so far only accessible to elite clubs.
– This is fantastic news for us as a local newspaper. During the season, a large number of matches are played in the lower divisions and age-only classes. Many of these are very interesting. "Now we are finally able to offer live photos from such matches along with football and other sports we have spread around," said Romerikes Blad editor-in-chief Lars Lier.
President of football Lise Klaveness believes the investment is contributing to increased engagement and new revenue, and is very positive about the project.
– The breadth of Norwegian football on which the NFF's activities are based. This is where talent grows, and this is where unity and commitment are created. By offering wide match streaming across the country, we are creating greater enthusiasm for wide football. In addition, players and coaches at all levels gain access to new analytical tools essential for player development and football professional competence, said Klaveness.
New technology
The CEO of MyGame, and co-founder behind the company, Harald Strømme, says that the goal is to make it more fun and safer to play soccer.
– Players, families and fans get for the first time the chance to see the matches and athletes that mean the most to them.
New technology makes it possible to cover matches that have never been shown before, Strømme points out.
– Privacy at the forefront
– At the same time, privacy considerations are prioritized, and we have developed a solution in collaboration with the Norwegian Sports Confederation that is unmatched anywhere else in the world. Sports streaming has so far been unrestrained and completely arbitrary through social media. Now it's fed into a comprehensive and regulated system, said the former manager of Discovery and TVNorge.
Lise Klaveness is pleased that the collaboration between TV 2, Amedia and MyGame puts players' privacy and considerations first.
– While we are using new and future-oriented technologies, collaboration with the Norwegian Sports Confederation is both convincing and important, says Klaveness.
Collect everything
This new agreement means that TV 2, Amedia and MyGame will deliver everything from the Elite Series to tens of thousands of wide-ranging games in a safe and audience-friendly manner. TV 2 has entered into a rights agreement with football, and will include the Elite Series itself, while Amedia sub-licenses the rights to the Obos league, Norsk Tipping league, PostNord league and 4th division. MyGame sub-licens the rest of wide and youth football.
– We believe in Norwegian local sports. Not only top, but also wide, and that's why we collect all Norwegian football on the same home pitch. We achieved this in collaboration with Amedia and Mygame, said TV 2 manager Olav T. Sandnes.
– Part of a social mission
TV 2 entered MyGame's side from the start, and has now been followed by Amedia.
CEO Anders Møller Opdahl said the partnership with TV 2, and the investment in MyGame, would make Norwegian spectators and grassroots sport the biggest winners.
– Through editorial and technological presence, we are now able to create unique content that highlights coverage of several divisions of Norwegian football. Covering Norwegian grassroots football is part of Amedia's social mission, which reaches over two million daily across Norway. "Together with our partners we will be producing and covering the thousands of matches that will be produced and broadcast from division football in the years to come, and that is great news for recruitment and support for Norwegian sport," said Opdahl.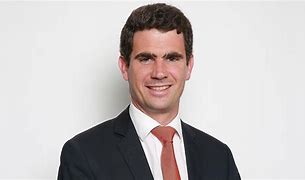 "Music maven. Evil pop culture lover. Unapologetic creator. Friend of animals everywhere."