Klæbo got an exception: – No doubt about it
Norwegian ski president Tove Moe Dyrhaug told NRK that Johannes Høsflot Klæbo will be allowed to go to the World Cup this winter if he qualifies.
This became known after Tuesday's board meeting on the initiative of the cross-country section of the Ski Association.
– Cross-country management will sit down with him and figure out the need. If he passes he will go to the World Cup in winter, the ski president told NRK.
– There is no doubt that he will be selected for the World Cup when he qualifies?
– Undoubtedly, he answered.
Klæbo already has a free place for the World Cup after he won the cup overall last season.
Until now, the regulations are theoretically clear that one cannot refuse a place in the national team while competing for Norway at the World Cup.
– Were other circumstances under which Klæbo was allowed to do so?
– I can't say anything about it now. Cross-country management should sit down and find a good plan with Johannes based on that, said Dyrhaug.
In his time, Petter Northug was allowed to go to the World Cup for Norway, even though he had given up his place in the national team.
– I can't stand here and say what to do cross-country skiing. The rule came ten years ago precisely because it was an assessment in light of Northug's departure from the national team, continued the ski president.
– Why didn't cross-country skiing gain traction to abolish the rule?
– We believe that the national team model is solid and then we can assess each individual case, answered Dyrhaug.
In the mountainous part of the Ski Association, it's not so clear that the rules should be changed. They want to stay like that until now.
On Sunday, Klæbo stated that he would not be participating in most of the national team meetings ahead of the upcoming season due to his focus on altitude training. (NRK/NTB)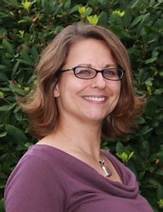 "Infuriatingly humble coffee guru. Travel practitioner. Freelance zombie fanatic. Certified problem solver. Food scholar. Student."