World Cup squads Spain and the Netherlands have received backlash after images of players imitating the Maori haka were shared on social media, and Spain captain Ivana Andrés publicly apologized on Monday. The Netherlands has also apologized.
– We haven't talked about it, but I have caught it on social media, Reiten told NTB.
– We ourselves have been and watched dancing here in New Zealand. It's kind of raw to come to another part of the world and see their culture, which we've never experienced before, and the pride they show in showing it off. Then we realized how much it meant to them, and we respected that.
The backdrop to the reaction against the Spanish team was a video in which Andrés and three teammates imitated the moves of a haka dance. After that, laughter sounded.
Badly received
The video was received very poorly in New Zealand, where Spain played their group matches at the World Cup.
The same goes for a photo shared by the Dutch Football Association in which the team's captain and former Vålerenga player Sherida Spitse appears to be imitating a haka. The association initially claimed that it was a completely normal exercise that only resembled a haka, but in the background Merel van Dongen can be heard saying "haka" and "New Zealand". Now the Netherlands has also apologized.
Andrés read out the apology during a welcome ceremony at the local Rangitane tribe on Monday.
Of heart
– We've only been in Aotearoa New Zealand for a few days, and there's still a lot to learn about the culture. We apologize for our mistakes and will try to improve day by day, he said.
The apology was accepted.
"The words came from the heart and acknowledging that they understand that the haka is very valuable not only for Māori, but for all of Aotearoa," said a spokesperson for the tribe.
The Haka dance has become world famous as it is used by New Zealand's powerful national rugby team "All Blacks" before every game.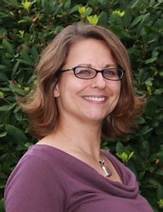 "Infuriatingly humble coffee guru. Travel practitioner. Freelance zombie fanatic. Certified problem solver. Food scholar. Student."