Indonesia has lifted the quarantine for all foreign visitors. Although further restrictions are expected in April, travelers currently fully vaccinated will still need a negative PCR test to enter, the Independent server reported.
"We are preparing for the transition to a new post-pandemic operation, returning to normal will take place in the next few months," commented Indonesian Minister of Tourism and Economy Sandiaga Uno.
For foreign tourists, this means a less troublesome trip to the popular island of Bali. People who are not vaccinated continue to be barred from entering Indonesia.
Instead, they plan to exempt South African travelers as well as Australians from pre-trip tests. The first goal has been to do, the test must be shown only by partially vaccinated or not fully vaccinated people. Those with full vaccination no longer need it and can thus flag one need. Individuals with two doses were also considered to be fully vaccinated.
Australia plans to cancel tests for vaccinated tourists from April 17. However, the country will continue to require the completion of arrival forms, and all international flights to Australia will also remain mandatory.
Flying to India again
Singapore will be open to fully vaccinated tourists from March 31. In the meantime, mandatory pre-trip tests will also apply there, but according to the local Minister of Health, this may soon change.
India is also gradually opening itself up to tourism, with international flights resuming on Sunday 27 March. "Today is a very important day," commented Minister of Civil Aviation Jyotiraditya Scindia. "All regular international flights can operate at full capacity," he added, adding that 135 domestic flights were launched over the weekend.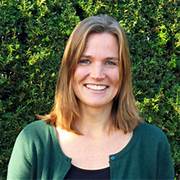 "Certified bacon geek. Evil social media fanatic. Music practitioner. Communicator."