The classic 70-kilometer race from Moena to Cavalese in Italy is one of the most famous in the world in its category.
National team runner Martin Løwstrøm Nyenget is also listed, but was selected for the 20 kilometer classic at the World Cup in Les Rousses, and then it will be the trip there. Nyenget is still hoping to earn a place for him in the Norwegian World Cup squad.
Moseby, Gunnulfsen and Stenshagen are not in the squad for the upcoming World Cup race in Les Rousses, France, although they would be self-styled representatives for the same race if they competed for a country other than Norway.
Everyone visits the World Cup before Christmas. Stenshagen then earned a free spot as the winner of the Scandinavian Cup and achieved several positions in the top ten.
Gunnulfsen finished eighth at Beitostølen and was also the winning team for Norway in the mixed relay.
Moseby achieved 5th and 7th best in launches at Lillehammer and also participated in the Tour de Ski for Norway.
Choice
But ahead of the World Cup, the odds are getting worse, and for the World Cup, it is very likely that these three will not be selected either.
Then Marcialonga came in as an alternative as there was still a long time until the next Norwegian Cup and Scandinavian Cup.
Stenshagen and Gunnulfsen will ride in Marcialonga for Team Aker Dæhli.
Stenshagen had already revealed after the 10 kilometers in NM that he was considering taking Marcialonga with him on the road, but said the World Cup was still his goal.
– I feel that I have stabilized at a higher level this year, and I hope that I will get another chance in the near future. If I'm patient, hopefully I get another chance. "There's not much that needs to be done before I can fight for the top step," Stenshagen told NTB.
There could be more long distance races for Gunnulfsen.
– This year I did much less special training than last year, because my legs work. I'm pretty excited about what I can achieve on my own. There may be other, shorter races that suit me best. I thought it was the shortest race, but when I lined up there, I certainly had ambition," Gunnulfsen told NTB.
Sponsors themselves
Håvard Moseby is a future national team player for Norway. He had help from a private sponsor to get to Marcialonga.
– I think it's really fun to compete, and there are several competitions ahead. Then there will be a trip to Val di Fiemme. We are a group of friends going down, said Moseby to NTB.
He said that Frank Løke, a former national handball player for Norway, was one of those traveling with him.
Astrid Øyre Slind is also moving in the opposite direction. Normally he would start in Marcialonga, but there is still a possibility for him to start WC. This meant he had to enter a 20-kilometre race at Les Rousses to document his form.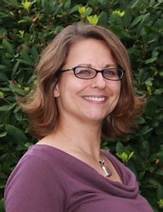 "Infuriatingly humble coffee guru. Travel practitioner. Freelance zombie fanatic. Certified problem solver. Food scholar. Student."