Norway led 19-9 at halftime. In front of more than 1,100 spectators at the Arena Stožice in Ljubljana, the game was like a championship break.
National team manager Thorir Hergeirsson used the match to distribute playing time among the many players in the squad.
– The aim was to keep them under 22 goals, which we did. We know they're going to play a lot of seven against six and we should score a lot of goals in an empty house. There was a bit of a lack of concentration, but there was a lot of good stuff, Hergeirsson told TV3.
Solberg-Østhassel (47 in save percentage) and Katrine Lunde each had one game in goal. The third goalkeeper in the squad, Marie Davidsen, has not been in action in EC so far.
Solberg-Østhassel was voted the best in the field by the judges in the hall.
– The job must be done properly. "I think it's important to come out of a game like this with a good feeling, a feeling you can take even further," the goalkeeper told NTB.
He plays every day in Hungary and knows many of the Hungarian players he plays against on Tuesday.
– I think it could be a tough match. Hungary struggled in two matches, but I know what they can do as well as they can, said Solberg-Østhassel.
Score
Stine Bredal Oftedal has scored the most goals (six in ten finishes) of Norway.
Maren Aardahl was used as planned. He got a few minutes on the pitch and scored four goals on seven shots.
Switzerland is a debutant in the championship and fielded a number of young players. Had Norway gone all out, the margin of victory might have been over 20 goals.
Vilde Mortensen Ingstad played it 100th international match. 65 other Norwegian women have completed that milestone before her. Katrine Lunde has the most with 333.
Jackpots?
In the second Sunday game in the Norway group, Croatia won 21-18 over Hungary. The Hungarian team is a sad sight today. A former medalist at multiple championships, he is struggling to develop players who often win world junior championships.
The last two matches will be played on Tuesday, Norway – Hungary and Croatia – Switzerland. The likely scenario is that Norway wins all of its matches and is pool ahead of Croatia and Hungary. In this case, the Norwegian team brought four points into the main draw, Croatia two and Hungary none.
In the main draw, the two group winners have already met in the first match on Saturday. Sweden is best positioned to take first place in the pool crossed with Norway's lone lead. Most indications suggest that Slovenia and Denmark will also make progress.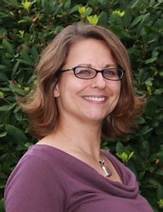 "Infuriatingly humble coffee guru. Travel practitioner. Freelance zombie fanatic. Certified problem solver. Food scholar. Student."