Norway, who had already lost Anja Sønstevold after 72 minutes, escaped with Frida Maanum. When the goalkeeper missed the clearance, the Arsenal man was in his place and sent the ball into the net with ten minutes remaining.
It wasn't entirely undeserved in terms of the chances created, but it was surprising that England took control of the game with one man to go.
– I'm a little surprised, actually. I didn't expect to get that opportunity. There was a lot of excitement, Maanum told NTB.
In the press zone is the clearly moved Maria Thorisdottir, who turned hot all around in this summer's 0-8 loss. He entered and dodged for most of the last twenty minutes.
– The hit we got on EC, it's hard to describe how bad it really was. For Maria to come here and knock… you see how much that means. Very cool, said Guro Reiten to NTB.
– What a spirit
The handy Rachel Daly made it 1-0 after 33 minutes. The Aston Villa player started as a striker, but stepped down as a right-back in the game later. Sønstevold's sending off made it even more difficult, but Maanum equalised. National team manager Riise saw his team do a good defensive job against a team that should have done better.
After some finishing from the English side in the first half, there were some early posts against the Norwegian defense after the break.
– That they started doing something they normally wouldn't do is a confession to us. We consider it as our strength that ruined their game, Riise told NTB.
– In the first half, we were in a very good position. They had one shot and one goal in the first half. We had a lot of good counter-attacks, a bit more precision could have given us something more.
Norway is dangerous with sackings including Emilie Haavi, Guro Reiten and Lisa Naalsund. England had a lot of the ball but struggled to create big chances until the end of the game.
Elleville Series
England, who fielded a crew, were big favorites before the game. The statistics of the reigning European champions speak for themselves:
England come into the game on a 25-match unbeaten run under national team manager Sarina Wiegman. With the Dutch coach, there are now 23 wins and four draws. His goal difference was an incredible 125-7.
In England's starting eleven against Norway, only three players also started in the brutal 0-8 clash at EC: Daly, Millie Bright and Keira Walsh.
For Norway, only Ingrid Syrstad Engen and Reiten from the start also started on the British sword in July.
– We're on the right track. We all remember what happened the last time we saw them. To get this match here is so delicious. I am very proud of everyone. We show character and commitment. That's where the level lies, and if we're there, even with 10 players and manage to score, a lot of things can happen," Reiten told NTB.
– It means a lot to a lot of people. It's just football, but for us it means a lot, he added.
England missed chance after chance towards the end but all 10 of Norway's players dropped the ball numerous times in the last international of the year.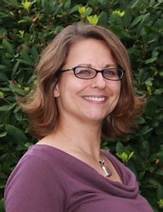 "Infuriatingly humble coffee guru. Travel practitioner. Freelance zombie fanatic. Certified problem solver. Food scholar. Student."