ULLEVAAL STADIUM (Dagbladet): The Cyprus game will be Erling Braut Haaland's 25th international, earning Jærbuen a gold watch.
This is what the president of football Lise Klaveness had to say Television 2 ahead of Tuesday's home meeting with Cyprus.
React: – It's meaningless
– The board unanimously wanted to keep the tradition of watching gold 25 games, and it reached Erling today, Klaveness told the channel.
Follow Norway – Cyprus here!
The NFF decided in 2019 to change the golden hour requirement from 25 to 50 matches. The substitution applied to a player who had not made his debut for the A-national team at the time. Haaland played his first game for Norway months later, wrote NTB.
Klaveness told TV 2 that the rule changes from four years ago did not work out. It likely would have been in Haaland's case, but the association reversed in time.
We care about your privacy
Daily newspaper is part of Aller Media, which is responsible for your data. We use data to improve and customize our services, offers and advertisements.
If you want to know more about how to change settings, go to
Privacy settings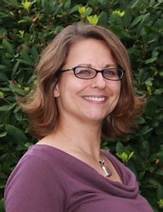 "Infuriatingly humble coffee guru. Travel practitioner. Freelance zombie fanatic. Certified problem solver. Food scholar. Student."