It was a long and very tense quarter-final clash between Norway and Spain on Wednesday.
Norway almost took the win in their palm as the time was showing 59.57, but then Kristian Bjørnsen was judged for passive play.
– We were pressured to play the ball. I felt I didn't have good enough chances to score because I had defenders in front of me. The referee thought it was passive and turned the game around. That's why I played the pass and they got the chance to score and took it with open arms, Bjørnsen told NRK.
– With the facts as they are now, the answer is of course yes can I do something different, for example go in and shoot outside, Bjørnsen told NTB and Norwegian media.
The Spaniards leveled Norway's one-goal lead in the last second of regular time and the match went to extra time.
In the fourth and final extra period, Dujshebaev sent Spain into a 35-34 lead. And Norway missed the return.
Once again, Bjørnsen was in the middle of the action and called for a penalty.
– I felt him coming a little bit in front of me and stretching my arm which caused me to jump a bit and unfortunately burned it, said Bjørnsen.
But the referee deemed nothing wrong after watching the replay on the video and Norway had to concede after 80 minutes of play.
– It's both my fault
After the game, a disgruntled squad showed up for interviews and some players took a long time before they were ready for interviews.
– I am very disappointed. It was a game we should have won but unfortunately two situations helped decide the game and both were my fault, a very disappointed Bjørnsen told NRK.

National team coach Jonas Wille was proud of the effort put in by the players and believed it was an accident at work when Bjørnsen screwed up a normal time win.
– When the small opening opened, Bjørnsen did not have complete control over time. I think the referees took it as us picking out clear scoring opportunities and then they passively assessed. And then they scored before time was up, so it's very bittersweet, Wille told NRK.
– Margins
He thought it was difficult to conclude whether Norway should have received a penalty ahead of the fourth extra period.
– They see the situation and then you have to believe the judges want it to be fair. I didn't suspect that it was wrong, it's hard for me to say when I haven't seen it. There are margins, says Wille.
Sander Sagosen did not play his best game in this championship and was disappointed after the match ended.

– We fought and fought there for 80 minutes. After 60 minutes we had the win in our pocket and then we just had to close out the game and we couldn't do that. Then it becomes a struggle and a rat race in the end. Spain is capable, but we have the opportunity to close out the game and we have to do it, Sander Sagosen told NRK after the match and continued:
– We struggled to put the ball in the net in the decisive phases. When we had the ball in the end we had to finish and we didn't. In principle, we can do anything other than what we do, but what's done is done. We have to go inside ourselves and try to get back up again.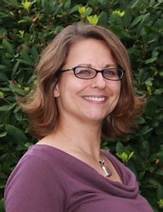 "Infuriatingly humble coffee guru. Travel practitioner. Freelance zombie fanatic. Certified problem solver. Food scholar. Student."