Swedish manager out of interview: – You are talking nonsense
The Swedish men's soccer team won 5-0 in style at home to Azerbaijan in the second round of European Championship qualifiers on Monday night.
After the match, there was still a very bad atmosphere in Viaplay's football studio, which was visited by the coach of the Swedish national team Janne Andersson.
– You're talking trash after the 5-0 victory. As bad as it was, he rumbled.
Andersson hit back very hard against football pundit Bojan Djordic after being asked why Jesper Karlsson was not allowed to play more.
The argument escalated, with Djordic telling Andersson that "you represent ten million people". The coach responds by asking "who do you represent?".
– Sweden of course, answered Djordic.
He was born in Serbia, but raised in Sweden and has represented the country on the U21 national team.
– Are you trying to say that I should have played for Serbia? he asked Andersson, who eventually walked out of the interview.
RB Leipzig's Emil Forsberg scored 1-0 in the first half, before the visitors' own goal made it 2-0 after 65 minutes.
With ten minutes remaining, Viktor Gyökeres made it 3-0, before Jesper Karlsson and Anthony Elanga scored 4-0 and 5-0 just before half-time.
In doing so, Sweden made solid progress after losing 0-3 against Belgium in the previous qualifying game.
Other results in Monday's EC qualifiers:
Netherlands 3-0 Gibraltar, Poland 1-0 Albania, Moldova 0-0 Czech Republic, Austria 2-1 Estonia, Hungary 3-0 Bulgaria, Montenegro 0-2 Serbia.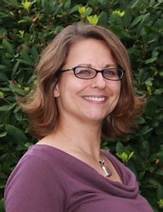 "Infuriatingly humble coffee guru. Travel practitioner. Freelance zombie fanatic. Certified problem solver. Food scholar. Student."