Norway, which took first place in the review also in 2020, and got the best score in three of the five categories.
New Zealand followed in second place after rising from fourth place. Sweden, Finland, Iceland and Denmark follow on the list.
Two major European countries criticized in report. Spain has been described as a "democracy with flaws" as a result of a reduction in scores related to the independence of the country's judiciary, following a political dispute over the appointment of judges.
Britain maintains its "full democracy" position, but has fallen in opinion polls as a result of several scandals that have undermined confidence in the authorities.
45.7 percent of the world's population lived in countries with some form of democracy last year. This is down from 49.4 percent in 2020.
Only 6.4 percent of the world's population live in countries with "full democracies". This is a slight decrease from 6.8 percent a year earlier.
More than a third of the world's population, 37.1 percent, live in dictatorships. This is a small increase from 2020. The proportion of authoritarian states has been steadily increasing in recent years.
Western analysts' expectations of change in China were crushed in the report. China is already referred to in the title of the report as the "China Challenge". The state does not become more democratic while the state becomes richer. Instead, it became "less free" and was called an "authoritarian regime" in the report.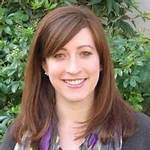 "Unapologetic social media guru. General reader. Incurable pop culture specialist."