(Serbia – Norway 25–24) It was a dramatic loss in the EC qualifying match for a handball player. Uros Borzas of Elverum sank Norway at the last second.
It was an exhausting drama for Norway. Sander Sagosen & co. leading to the final 10 minutes against a nation beaten at the World Cup in January. But ran into trouble towards the end. Serbia led 24-23 when Jonas Wille took half a minute off before the end. The national team manager made a plan.
Norway's top scorer Magnus Abelvik Rød (6 goals) leveled it at 24-24 through the Serbia goalkeeper's face just 17 seconds from the final whistle.
– If we're going to be a bit brutal with Magnus: Terrible shot in the middle (goalkeeper), reports Viaplay expert Kristian Kjelling.
But then an underarm rocket from Borzas landed in Torbjørn Bergerud's right-hand corner. based on EHF showing time 59.59.
Serbian snipers have had a rough time in Norway recently. He did not play in the NM final against Kolstad, but sunk Norway in the most crucial moment in front of diehard fans in his home country.
Norway failed in attack with three penalty misses and a poor number of shots from players like Sebastian Barthold (2 goals in 6 shots), Gøran Johannessen (2 goals in 7 shots) and Sander Sagosen (4 goals in 8 shots). Two of Sagosen's scores came via penalties.
The handball boys finished sixth in WC in January after losing in the drama of the century against Spain in the quarter-finals. A lot of strange things will happen if Norway doesn't qualify for EC next season. Norway and Serbia have both beaten Slovakia and Finland this fall and are big favorites for the two places in the play-offs.
The match opened with only Sander Øverjordet managing to put the ball behind star Serbian keeper Dejan Milosavljev. But Øverjordet suffered an early streak and did not return to the game.
Norway struggled a lot with Fuchse Berlin's last chance, but scored three goals in an empty cage in record time. Serbia took the keeper out and put up a woeful overmatch in attack. The away team thus took a 12-14 lead at halftime.
– No fireworks, TV expert 3 Kjelling reports during the break.
Sagosen scored on his third attempted shot after the break. Serbia continued to make attacking mistakes. Norway continues to take the initiative. But continued to have problems with the Serbian goalkeeper. Sebastian Barthold missed a penalty and Alexander Blonz missed a good chance down the left flank.
Then it helped with a flying goal from Sagosen. Served by Bjørnsen on the right bank. Abelvik Rød scored two more goals, but Serbia trailed just one goal 18 minutes from the end.
Tobias Grøndahl missed his second penalty at Milosavljev. Barthold also missed from seven meters.
A quarter of an hour before the end, most of the Norwegians missed two successive attacks. Suddenly, Serbia led 20-19. Sagosen equalized at 20-20 with a penalty through the goalkeeper. Before Blonz, Norway led twice with good scores.
Then came the last minute drama.
And the first defeat in the EC qualifiers.
Norway and Serbia meet again on Sunday in Bergen. With a victory of more than one goal, Norway will most likely win the EC group. In the event of a draw, a mutual settlement will be decided.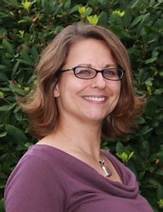 "Infuriatingly humble coffee guru. Travel practitioner. Freelance zombie fanatic. Certified problem solver. Food scholar. Student."