The Norwegian Swimming Federation does not send athletes to the World Swimming Championships in Budapest if the International Swimming Federation (Fina) allows Russian and Belarusian participants.
This was decided at a board meeting of the Norwegian Swimming Association on March 10.
Sweden is one of several other countries that have hinted that they will not send athletes unless Fina turns to the question of who is allowed to participate.
Fina has so far refused to exclude Russia and Belarus from the championship in the Hungarian capital from June 18 to July 3.
– This happened at our board meeting on March 10. We are working on a joint Nordic declaration, the president of the Norwegian Swimming Association, Cato Bratbakk, told NTB.
The decision is final unless Fina changes her position with the participation of Russia and Belarus.
– Then Norway will not field athletes for the World Cup. This is a consequence of Russia's aggression against Ukraine. Like our Nordic neighbors, we want Fina to change its position. We experienced that we had an understanding of this from our practitioners. "We believe and hope that Fina understands our stance, and that there is no proper way to encourage the passivity they have done so far," said Bratbakk's swimming president.
(NTB)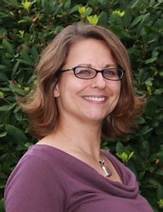 "Infuriatingly humble coffee guru. Travel practitioner. Freelance zombie fanatic. Certified problem solver. Food scholar. Student."