Norway with a very strong team for the Biathlon World Cup
Even without Tiril Eckhoff, Norway fielded a solid team in both the men's and women's teams for the Biathlon World Cup in Oberhof.
Tiril Eckhoff did not run a single race this season and was one of the profile ones during the previous championships. He has ten gold, two silver and three bronze from his previous championships.
This time he wasn't with her due to challenges throughout the summer and fall.
National team manager Per Arne Botnan looking forward to WC from 8-19. February at Oberhof Germany.
– That the girls hijacked the relay win in Ruhpolding shows that they can also be counted on in the WC. It means a lot to win medals in the relay for both the runners and the support equipment around them. All men's runners are in a position to win individual medals, and there is a fight for entry into the relay team for both sexes, said national team manager Per Arne Botnan.
Men's trainer Egil Kristiansen fielded a solid crew in which runners led by Johannes Thingnes Bø took the first four places during Sunday's co-start at Ruhpolding.
– Johannes Thingnes Bø in particular has been absolutely outstanding this winter and has mostly played against the competition. I think he's motivated to put in a good effort in the World Cup as well, and he's the clear gold candidate in all the races he's been in. The results speak for themselves, says men's trainer Egil Kristiansen.
Team: Ragnhild Femsteinevik, Marte Olsbu Røiseland, Karoline Knotten, Ida Lien, Ingrid Landmark Tandrevold
Filip Fjeld Andersen, Johannes Thingnes Bø, Tarjei Bø, Vetle Sjåstad Christiansen, Johannes Dale, Sturla Holm Lægreid. (NTB)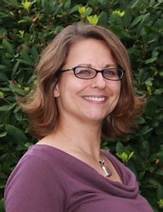 "Infuriatingly humble coffee guru. Travel practitioner. Freelance zombie fanatic. Certified problem solver. Food scholar. Student."