BEITOST ØLEN (VG) Lotta Udnes Weng (26) finally took the podium for the first time in his career. At the same time, Norway had three women in the sprint final at home. The proud Swedish sprint nation has none of that.
When asked by VG what Stig Rune Kveen, one of the two coaches of the Norwegian women's national team, thinks of Sweden now, he replied as follows:
– They sleep less at night because we are so close. We'll stick to it, he said and smiled broadly.
Because it was a strong Norwegian day in the women's top half during the classic sprint in Beitostølen on Friday.
Lotta Udnes Weng secured Norway's second place behind Nadine Fähndrich of Switzerland and ahead of Joanna Matintalo of Finland in third.
At the same time, Tiril Udnes Weng finished fourth, while Kristine Stavås Skistad took a long stride towards a WC place in the sprint with her fifth place.
But there was a lack of "blue and yellow" participation in the final round. The proud Swedish sprint nation had to see that Maja Dahlqvist and Johanna Hagström were both eliminated in the semifinals.
– Surprisingly, said Tiril Udnes Weng about the case and continued:
– We are used to having at least one Swedish player in the final. They lost some of the best. But it's nice that we can shine a little, so do we.
When asked if he agreed with trainer Kveen's advice about Swedes and sleepless nights, he replied as follows:
– It's not wrong if they do. But we also didn't sleep well the night before the ski race.
The big star isn't back yet
Sweden admittedly has some very big world stars on the sidelines this World Cup weekend in Beitostølen.
Emma Ribom won the classic sprint at Ruka a few weeks ago, but fell ill and didn't compete.
Last season's great sprint queen, Jonna Sundling, has long-term health issues and won't be competing until 2023.
Young comet Linn Svahn has struggled with shoulder problems for a long time. On Friday, he competed for the first time in more than 600 days when he entered the national races in Sweden.
Therefore, Dahlqvist and Hagstrom had a lot of responsibility for the outcome. The former was disappointed after the initial sprint out.
But when VG asked the 28-year-old from Falun to describe Norway's efforts on Friday, he felt some relief.
– They probably need us to have a bad day, so they can deliver it, he said wryly.
He was then asked what he thought a Norwegian would say:
– I do not know. I guess they have a little too much confidence now. We have to drop it again until next weekend, said Dahlqvist.
Kristine Stavås Skistad has the following about the failure of the Swedish sprint:
– That's today's win. We really had to take it with us.
– Is that acceptable to you?
– Yes, it helps. But Sweden came out stronger, so we probably have to do better, said Skistad.
Although the three Norwegians gave good results, there are still several national team runners with the sprint as a special field who are struggling.
Both Anna Svendsen, Julie Myhre, Ane Appelkvist Stenseth and Mathilde Myhrvold were eliminated in the quarter-finals.
– Very disappointing, said Svendsen.
– Could it be, I thought, Myhrvold said about his own fall in the quarterfinals.
– Really bad luck, said Stenseth.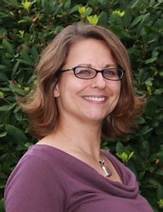 "Infuriatingly humble coffee guru. Travel practitioner. Freelance zombie fanatic. Certified problem solver. Food scholar. Student."