Prague will be occupied by runners on Sunday, May 7th. Finally, for the 27th time, the Prague International Marathon will once again become an integral part of the world's running event. We will also come with R-stream and we are preparing full entertainment for you. From early in the morning you can look forward to interviews and interesting news right from the location. So listen up and be with us on the cross country waves.
This year, a number of novelties will take place at the spectacular running event – ​​the start of one of the most successful running races in the world is planned from Wenceslas Square, and a number of companion programs will take place at the Marathon Expo in the Holešovice Exhibition Center. More than 10 thousand runners are expected. Also this year, the marathon will be decorated with the Battle of the Teams project, in which five teams will participate.
The ceremonial start of the race will be made by the President of the Czech Republic, Petr Pavel, from 09:00 on Sunday, 7 May. We will also be there, news from that place will be brought to Radiožurnál Sport listeners by reporter Jakub Marek, and moderator Barbora Dvořáková will gradually welcome former cross-country skier Kateřina Neumannová, sports climber Adam Ondra, biathlete Ondřej Moravec, the Czech runner fastest of the recent Prague half marathon by Patrik Vebre and paralympian Jiří Ježek.
How is the fate of the Czech runner? What can be expected from the fight between Vít Pavlista and Jiří Homoláč? Will Moira Stewart push the boundaries of the Olympics? Cheering not only for the Czech national team on Radiožurnál Sport broadcast. Sunday mornings and afternoons will be part of the run at our station.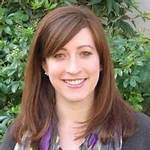 "Unapologetic social media guru. General reader. Incurable pop culture specialist."