This year, for the fifteenth time, the Mikroklima event was held at Přátelství na Prosek. It is focused on ecology, environmental protection and safe and gentle transportation.
"This is something related to World Environment Day, which is June 5, we did it earlier for operational reasons. It's an event where children and the public can learn a lot about the environment, about a healthy lifestyle, about health protection like that and of course we also have a booth that focuses on traffic safety. We have a companion program here, I think the best is the demonstration of raptor flights, the city police with trained dogs, with horses, soldiers with martial arts and of course in the afternoon is the biggest attraction of grilling burritos," said Jan Poupě (ODS), member of Prague City Council 9.
Visitors can experience what it's like to be a nurse at a rescue station, how to properly sort waste or work with farm animals.
"You'll find a lot of things here, the booth focuses on environmental protection and prevention and health protection, then on safe transportation, you can see crash simulators here, they simulate turns in a car crash and for the environment, here we have a booth that the activities focus on sorting waste, preventing waste, then here we have a booth related to saving water or working with water or whatever it's called, then here we have a booth that focuses on nature," said Dagmar Brabcová, officer of the ÚMČ ​​Prague 9 Environment Department.
In their free time, kids can make practical gifts in the creative workshop and take them home as memories of today. There are also drinks and bouncy castles for the little ones.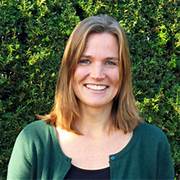 "Certified bacon geek. Evil social media fanatic. Music practitioner. Communicator."