Friday 18 March 2022, 15:00
– Text: Martin Višňa
In the context of World Oral Health Day which falls on March 20, the Department of Dentistry, FK UP and the Hospital of the University of Olomouc have prepared several preventive events that will remind children of the principles of dental care and oral hygiene in particular. .
Interested members of the general public can attend the lecture, which will take place on Sunday, March 20 at 11 a.m. at Fort of Knowledge and which is also included in the ongoing Brain Week. During three short presentations, experts from the clinic will focus on bad habits and habits related to oral hygiene, as well as how to break bad habits and thereby prevent tooth decay or, for example, periodontitis.
In the coming days, members of the Dental Student Association of Dentistry and Dentistry students will visit schools and kindergartens in the Olomouc Region, where they will explain the principles of good oral hygiene to children in a fun way.
A morning program at the Fort of Knowledge was also prepared for children from kindergarten, primary school, and orphanage on Tuesday, March 22. "Children will be educated in the form of games about good hygiene, what is healthy and what is not healthy for teeth, and what to do to prevent caries. They will fulfill their duty and a reward awaits them for a successful solution," said the head of the organizing clinic, Iva Voborná.
Friday, March 25th will be the online conference of dentists, dental hygienists and dental nurses Smile 022. The program mainly consists of presentations of graduate students and young doctors, the main topics being current trends in endodontics and failure prevention in denture rehabilitation. Students will also perform, who will briefly present World Oral Health Day and the activities of the Czech Republic Dental Students Association. Conference program and other information available here.
Students from the Department of Dentistry will conclude this year's World Oral Health Day series of events on the last day of March. "At the clinic, she will prepare online webinars for kindergarten and elementary school children, where she will try to show in a fun way how dental chair treatment works and that there is nothing to be afraid of at the dentist. ," added Iva Voborná. about individual events will add information in this event on Facebook.
World Oral Health Day is observed every 20 March. It aims to remind the importance of oral health and increase awareness of the importance of oral hygiene in preventing oral disease at any age. More about today here.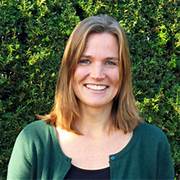 "Certified bacon geek. Evil social media fanatic. Music practitioner. Communicator."