At an event at the Botanical Gardens, Mayor of Oslo Marianne Borgen cut the wires for the insect hotel, Tøyen Bee & Bee, which the Natural History Museum created with the help of technology company Atea and IBM.
By monitoring bees and other insects that live with them, researchers at the museum hope to learn more about how they live. In addition, videos and data from cameras and sensors are continuously published online.
– Important to know
It was Hallvard Elven researchers at the Natural History Museum who had designed and built the hotel, along with partners from Atea and IBM.
Elven told Uniforum that she hopes the project will bring new knowledge about how insects live in the nests built by the hotel's wild bees.
– We want to capture the behavior of insects in nest holes. We know a lot about what the bees are doing in the hive, but not much effort has been put into filming what is going on in the hive all the time. We also have species that live as parasites and try to sneak their eggs into the nests of other species. So how do they do it, what strategy do they have, and what happens if the parasite sits in the hole and the mother comes back and catches it?, he said.
In order to be able to film the inside of the hole, different types of light will be tested.
– There must be light when shooting, but the bee wants it to be dark in the hole. So we have infrared light in addition to white light, so we can test things a little bit differently, he said.
– An excellent example of good communication
Chancellor at UiO Svein Stolen believes the insect hotel is an excellent communications project.
– The Natural History Museum must contribute to the population's understanding and enjoyment of nature as a whole, so this is part of our dissemination mission. Here they communicate in a new way, so I think this is a good example of communication, he told Uniforum.
He showed that insects play a very important role in ecosystems, and are therefore important for understanding their world.
– There are frightening numbers of how the world's biodiversity is decreasing. Many would agree that we have a climate crisis, but we also have a biodiversity crisis. It is therefore important to create interest in and understanding of the contribution of insects to the ecosystem as a whole, he said.
Seven cameras
The insect hotel currently has seven cameras. Even though it officially opened on Monday, it has been operating since early May and has been updated with new technology.
On this site everyone can watch live stream and choose between different cameras. Data from hotel sensors is also posted here continuously.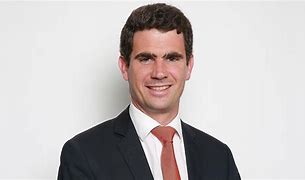 "Music maven. Evil pop culture lover. Unapologetic creator. Friend of animals everywhere."