The great woman of American and world politics, a friend of Poland, who had a great service in the process of our country's accession to NATO – this is how the opposition politician said goodbye to former US Secretary of State Madeleine Albright, who died on Wednesday.
Former US diplomacy chief Madeleine Albright died Wednesday at the age of 84 of cancer. She is the first woman in history as US Secretary of State. He held office from 1997 to 2001 during Bill Clinton's presidency. At that time, Poland, along with the Czech Republic and Hungary, joined NATO.
On Wednesday evening, many politicians from the Polish opposition paid tribute to the late US secretary of state, recalling, among other things, the famous photo from the signing of the document on Poland's accession to the North Atlantic Alliance, depicting Madeleine Albright and the then head of the Polish Ministry of Foreign Affairs, Bronisław Geremek.
READ ALSO
Photo exhibition dedicated to prof. Friday's "I've always dreamed of Europe" rant in the Senate
"Madeleine Albright, a friend of Poland. We owe her a lot. Our security within NATO is also the result of her efforts and hard work. Thank you," Sejm Deputy Chair Małgorzata Kidawa-Błońska (KO) wrote on Twitter.
Senate Deputy Speaker Gabriela Morawska-Stenecka (PPS) stressed that Madeleine Albright was "the first woman to be nominated for the position of Secretary of State". "I hope his legacy is not lost. Thank you for your hard work," added the senator.
Former head of the Polish Ministry of Foreign Affairs, now MEP Radosław Sikorski recalls that in 2009 the former head of American diplomacy became Lady of the Order of Merit of the Republic of Poland. "By the way, I wanted to make our Judeosceptics aware that we were introduced to NATO by a Polish Jew and a Czech Jew," Sikorski added on Twitter.
"Madeleine Albright has died. We owe her a lot, we Poles and Europeans from our part of the continent. She was a relentless supporter of our accession to #NATO, Euro-Atlantic ties, inspiration and model" – wrote on the Twitter head of the Foreign Affairs Committee State Senate Bogdan Klich (KO).
"Madeleine Albright has died. Respect her memory! Poland thanks her! Very grateful. Especially now that it is better understood" – this is how American politicians say goodbye to the US politician, former deputy head of the Ministry of State Affairs Paweł Kowal.
Michał Szczerba called Madeleine Albright "a great woman of American and world politics". "A Polish friend. An inspiration to millions of women. A supporter of freedom, democracy and human rights. Our 23 years in NATO is also his invaluable work. Great sadness!" – added MP from KO.
Former Prime Minister, current MEP of the Left, Marek Belka, recalled the late Albright's words: "We will not give in to those who do not like our values, such as freedom, democracy and the fight against disease, poverty and terrorism. .." "Our country's female ambassador and ambassador of Western aspirations has passed away," Belka wrote on Twitter.
Former Prime Minister Ewa Kopacz pointed out that in 2008, as Minister of Health, she and Madeleine Albright signed a "declaration to bridge the gap in access to health care". "There will be a shortage of great politicians on the world political scene," wrote the current PO Euro MP.
"Without him, Poland would not be in NATO, Central and Eastern Europe would also not be in the family of democratic countries … See you on the better side of life!" – this is how the former foreign minister said goodbye to the president of Gdańsk, Aleksandra Dulkiewicz. (PAP)
Author: Marta Rawicz
mkr / god /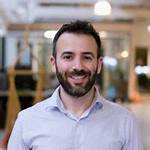 "Reader. Future teen idol. Falls down a lot. Amateur communicator. Incurable student."