Thyroid tumors, tachypnea (rapid breathing), Parkinson's disease. Russian President Vladimir Putin is said to be suffering from the health problem. At least that's what former Minister of Human Rights and doctor Džamila Stehlíková claims. At the same time, he's facing a lawsuit for similar remote diagnostics.
On Thursday morning, the Kremlin published a video of Russian President Vladimir Putin's meeting with Defense Minister Sergei Shoigu. He briefed Putin on the advance of Russian troops in Mariupol.
The world is very interested in the appearance of Vladimir Putin in the video. He gripped the table tightly, breathing faster and tapping his toes nervously. Most people also noticed that while he usually only interacts with those around him at the long table to keep his distance, the table he sits with Shoigu in the video is designed for a maximum of four people.
Former Minister of Human Rights Džamila Stehlíková immediately commented on the video on his Twitter account. In several posts, he predicts Putin's imminent death. According to him, the Russian president wears a corset because he is unable to support his own body, he has Parkinson's disease and a thyroid tumor.
"Putin suffers from tachypnea (rapid breathing, up to 27 breaths per minute), most likely due to suppression of the airways by a growing thyroid tumor, as evidenced by coughing and hoarseness. Corticosteroids provide airway decompression. He wants Ukraine on his tombstone," Stehlíková claims, among others, in one of his posts.
Why is Putin deteriorating by leaps and bounds? (Photos 22.2.2022 and 21.4.2022). Her back is in trouble, she's grabbed by corsets and Parkinson's, all swollen, metabolic
subverted, cultivated like Brezhnev. The dose of corticosteroids increased, so did the tumor. A paranoid on his ultimate quest for eternal glory. He will be damned pic.twitter.com/3yNOuBx8hS

— Dzamila Stehlíková (@DzamilaStehlik) April 21, 2022
In another post, he claimed that Putin was "doped like Brezhnev", receiving ever higher doses of corticosteroids because of a growing tumor. "The last paranoid to seek eternal glory. He shall be damned," he thought.
Court lawsuit due to the president's diagnosis
The former human rights minister last attracted attention in October last year with a statement addressed to Miloš Zeman. On your blog on the web current.cz he diagnosed him with cirrhosis of the liver and subsequent delirium due to sudden abstinence. He compared Zeman to Klement Gottwald.
In an interview for Message List he went on to talk about alcoholic dementia and deep brain damage. Castle responded with a lawsuit in late January.
According to the President of the Chamber of Medicine, Milan Kubek, such speculation is against medical ethics. "It's very unprofessional to try to make a diagnosis from afar. Let's look at it more like speculation. If these speculations are made by a doctor, then the public attaches more importance to them," Kubek said in an interview with Impuls radio. .
However, Stehlíková defended her statement even after the court's lawsuit. He said he only saw it as an attempt to divert attention from the president's condition.
The former minister also commented on the fact that within hours he was criticized for diagnosing remotely again. "Cthe movement is not on me, but on the clowns and papala who decide our fate, but hide their diagnoses," he wrote.
To all my colleagues who criticize my poor diagnostic skills and rich imagination in diagnosing Putin's thyroid cancer at night (probably during the service), I reply: the blame is not on me, but on the clowns and bastards who decide our fate but hide their diagnosis pic.twitter.com/UGOfF1XJrs

— Dzamila Stehlíková (@DzamilaStehlik) April 22, 2022
Miloš Zeman talks about his health. He admitted that his condition was not good. Watch the video from November: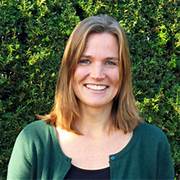 "Certified bacon geek. Evil social media fanatic. Music practitioner. Communicator."