While Casper Ruud prepares for his semi-final against Germany's Alexander Zverev at the Roland-Garros facility west of Paris, the crucial encounter is taking place more centrally in the French capital.
IN THE Elysee Palace are two presidents in conversation who could determine who will participate in next year's summer games in the same city.
The President of France, Emmanuel Macron, received Olympic president, Thomas Bach, for discussions on the way until the games open with a spectacular ceremony on the Seine on Friday 26 July 2024.

Official presidential stamp
This Thursday, the two men in suits agreed to uphold one important principle, namely Olympic autonomy.
In other words, the IOC alone and only them should decide who can participate in their own game or not.
In practice, whether Russian and Belarusian athletes are allowed to participate as so-called "neutrals" or not.
Therefore, many people who expected a hard and consistent line from Macron were disappointed. Among them must be the president of Ukraine, Volodymyr Zelenskyi, who repeatedly asked the French president directly to prevent Russia from participating.
Now Thomas Bach has the official presidential seal on his cunning plan to get Russia into next year's Olympics.
Then it will take a lot to stop it. Because the forces are so strong – and unite in such an effective way.

Inevitable mixing
Later that day, Bach met with the Olympic refugee team and told them again about his next plan. Russian and Belarusian athletes will participate. As a neutral individual practitioner. "As you can see here at Roland-Garros," he concluded.
There were several reasons why he was referring to 7 kilometers west in the capital.
Tennis wasn't the only war in Ukraine that allowed Russian and Belarusian players to participate. With very few exceptions. And a kind of credo has been formed that it works.


That's debatable.
What is certain, however, is that it will continue.
And it has gone unchallenged by the continued protests and signs by Ukrainian players.
As also seen in Paris.
The IOC mantra is that sport and politics should not be mixed. With the war in Ukraine, it is certainly unavoidable.
Nevertheless, the next best thing for Olympic owners is that they can control the consequences of political tagging. The French Open has shown that it is very possible.
scorned
Because while Belarusian Aryna Sabalenka received several questions about her country's involvement in the war at the press conference after she played the game, she didn't appear the next two times because it was relevant. Although the players were required to sit out, Sabalenka was not punished. Sabalenka has previously been shockingly critical of a war in which her home country has been a backer of Russia.
However, this was not enough for Ukraine's Elina Svitolina to thank Sabalenka for the match after their meeting in the quarter-finals. Something Svitolina said she would not do with any Russian or Belarusian player, even if they went against their authority.
Then came the reaction that no one thought was possible.
As Svitolina hopefully ignored Sabalenka, thanked the referee and left Pitch Philippe-Chatrier, parts of the French home crowd began booing the Ukrainian players, who were clearly taken aback by her reaction.
So important was formal courtesy to the French public that it overshadowed any sympathy for the war-torn people.
No wonder Thomas Bach traveled optimistically from Paris.


Controversy without consequences
This year's French Open also had a cunning diversionary maneuver, as the simmering conflict in Kosovo led next tournament winner, Novak Djokovic of Serbia, to put political issues at the center of the agenda early in the tournament. "Kosovo is the heart of Serbia", he wrote into the camera lens – and knew full well what noise it would make.
Djokovic has never been afraid of controversy. Not this time either. It's safe in the knowledge that there will be no consequences for further participation.
No one would dare touch the sport's biggest stars in a bid to be unique in tennis history. And Djokovic obviously knows that too well. Despite protests from the Kosovo Olympic committee and the French sports minister.
Organizers explained that none of the Grand Slam rules would allow them to penalize Djokovic for his statements. So everyone can say what they think.
If they were Novak Djokovic. Or in theory supporters of the Russian regime.

Open support for President Putin or barbaric acts of war in Ukraine will still disqualify you from participating in next year's Olympics. The same goes for military affiliation.
But Elina Svitolina and other Ukrainian athletes' cherished hopes of avoiding facing their Russian and Belarusian competitors at next year's Olympics will be dashed altogether.
Bach's cherished illusion that protecting individual athletes is more important than the needs of the athletes of a nation that has been invaded will last into next year's Olympics.
More and more Olympic sports allow neutral athletes. Which in reality is a pure betrayal of what should be the Olympic ideal of peace. But now it also comes with the blessing of President Macron.
"Coward News"
The next big challenge for the world's best tennis player is the Wimbledon tournament in London in July. Last year, the organizers went against their own federation and denied the participation of Russian and Belarusian players. They were punished, but maintained their commendable principled position.
One year later, they too stepped down, citing fears of lasting consequences for British tennis if further retaliation occurred this year. Sadly.
The major tennis federations have taken their course. And at least the IOC has done it.
Next year, Novak Djokovic will try to take the only thing he lacks in his illustrious career, namely Olympic gold. If so, the final opponent could quickly become the one who in 2021 prevents him from capturing the first full Grand Slam of his career, namely winning all four of the biggest tournaments in one year, that of Russia's Daniil Medvedev.
If the IOC and Thomas Bach get their way, Medvedev is one of those who will truly get a chance to taste Olympic glory when the Olympics will live up to their new – and less ironic – slogan: "Games wide open".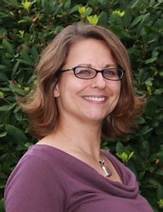 "Infuriatingly humble coffee guru. Travel practitioner. Freelance zombie fanatic. Certified problem solver. Food scholar. Student."