PECKA DAY: 4* accommodation on the Greek island of Rhodes from 16 102 CZK
Rhodes is a Greek island in the Aegean Sea with the capital city Rhodes, which is listed as a UNESCO World Heritage Site. A beautiful and ancient city with a very rich past and a large number of historical monuments is divided into two parts – the Old City and the New City. The dominant feature of the historic center is the Palace of the Grand Masters of the Order of Johannites from the 14th century. In the new part of town you will find modern restaurants, bars, bars, various rental shops, etc. Don't forget to visit the local port of Mandraki, where there are lovely afternoon walks. With good visibility, be sure to head to the northernmost tip of the island and see Turkey's opposite coast. Rhodes is looking for water sports lovers and travelers looking to relax by the sea. On this island you will find a large number of sandy and pebbly beaches and beautiful clear water with a pleasant temperature.
Advertisement
This property is located in the northern part of the island within walking distance of the beach and close to the old town. You'll also find some good restaurants and a bus stop here. The hotel features a seawater swimming pool, sun loungers and umbrellas. A perfect buffet breakfast with cooked food served every morning.
WHERE? Hotel Dionysos ****, Rhodes, Greece
WHERE? From Prague
BEST VALUE DATE? 22 – 30 May 2022
WHAT IS INCLUDED? Round trip ticket from Prague, 1 piece of checked baggage, 1 piece of hand luggage, accommodation in a double room in a modern hotel, English or German speaking delegation service, transfer from airport to hotel and back
HOTEL RATING: 4.5 out of 5 (tripadvisor)
Conditions for entering Greece and returning to the Czech Republic
Starting from May 1, 2022, Greece will remove the obligation to prove infectivity both when entering Greece and while staying in its territory. Therefore there is no need to fill in the arrival form and submit proof of infectivity.
On April 9, 2022, the Czech Republic revoked all entry measures. Once again, we will return from overseas without any restrictions.
If you have comments or find errors, please write to [email protected] If you have a great travel story, review, report or blog and you want to share your experience with the world, don't be afraid to send us your text. [email protected] We'd be happy to publish it in the Travelogues section.
---
Special discount for our readers
Rent a car through Pelican. Click, choose your destination, compare prices, choose your car model and order. You will pick up your car upon arrival at the airport. We are friends with Rentalcars.com.
Our beloved – a travel bulletin that tens of thousands of travelers in the Czech Republic and Slovakia: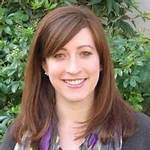 "Unapologetic social media guru. General reader. Incurable pop culture specialist."