The 2nd year of the WE MOVE HEZKY ESKY project has started! Last year, PENNY presented it in collaboration with the Czech Sokol Community and the Association of School Sports Clubs. After the pandemic, the goal of this project is to get children back on the sports field. And since the first year was a success, there was a sequel. This only motivates voters themselves to move and provides opportunities to participate in all age categories. Prizes with a total value of more than 10 million crowns were prepared for the participants. The face of the campaign for this year is international football player Vladimír micer.
"When we came up with a project to support children's sports last year, of course we wanted children and their parents to be interested, but we don't know how big the response will be. Therefore, it is clear that we will continue and we would like to expand our assistance. This year we doubled our support and the total value of the wins exceeded 10 million crowns. We want to motivate everyone across the age group to exercise and exercise, and we also motivate the community, who is given the opportunity to increase support for the team in their region through their own movement." describe Jens KriegerPENNY CEO.
Also this year, the Czech Republic will be divided into 155 microregions, and in each region we will award the three finalists based on a public vote. The winning team in each microregion will receive support in the amount of 15,000 crowns and the other two teams in the order of 5,000 crowns. "We are thinking about how to motivate people to move even more. That is why we have decided, in the spirit of our motto "Let's move the whole Czech Republic", that in each region people will be able to collect kilometers for their team, either by running or walking, and finalists for whom their fans came or ran more than 10,000 in a given micro-region. kilometers, we also donated support in the amount of 10,000 crowns," describe the news for this year Vit Vojtěch, Head of Strategic Marketing at PENNY. In total, one team in the micro-region can always receive support of up to 25 thousand crowns and another two to 15 thousand crowns.
As last year, the project partners are the Czech Sokol Community and the Association of School Sports Clubs, where thousands of teams throughout the Czech Republic will be reached. "Moreover, the collaboration with Sokol proved successful last year. That's why we decided to intensify it more this year. We want to appeal to all age categories, from the youngest to the adults, and so Sokol's membership base is ideal. Our collaboration, which we enjoyed, then went beyond the boundaries of this project, when we, for example, became partners with Sokol Run of the Republic. In short, we try to support amateur movements and sports at all levels." added Vít Vojtěch.
The main face of the project is international footballer Vladimír micer, who supported it last year. "I feel that children's sports need support in our country. When we ran outside as boys, it was a different time, but sport has always given, gives and will give children not only health, but also develop their skills, including social skills. They learn to behave in a team, how to assert themselves, when to back off, how to cooperate, they know their own body and their limits. Sport is not just about show, but it is a lifestyle and activity without which our life lacks something. Kids need examples today, so any activity I can support in this area as a country kid who has been given the opportunity to reach the national team and world club is something that makes sense to me." she says Vladimir micer, who played 80 games for the national team, picked up silver at the 1996 European Championship in England and won the prestigious Champions League with Liverpool in 2005.
From April 28 to May 18, coaches and team representatives can register their sports teams on the site www.hybemesehezkycesky.cz. From June 2 to 29, there will be a vote from which the finalists will appear. In the next round of in-store live voting, they will compete for the number of endorsements in September. In each region, decisions will be made between the three teams and a total of 465 teams will be awarded, not only with financial support but also with healthy food.
Last year, more than 1,100 teams from all over the country joined the project. In the end, the 455 finalists shared the financial backing in a total of nearly 4,000,000 crowns. At the same time, the team received healthy food from their own PENNY brand for their members. This project was rated very positively by the general public and professionals. Among other things, he won second place at the IMC Czech Awards in the categories of Charity and Non-Profit Marketing, CSR Campaigns.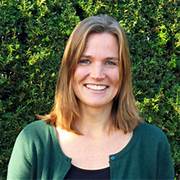 "Certified bacon geek. Evil social media fanatic. Music practitioner. Communicator."