World Food Program (WFP) Executive Director David Beasley said after his visit to Ukraine that people were starving in the besieged port city of Mariupol and warned that the country's humanitarian crisis could worsen as Russia ramps up its attacks in the coming weeks.
Quoted by the Associated Press, Beasley also warned that Russia's invasion of wheat-exporting Ukraine risks destabilizing countries far from its borders and could trigger a wave of migration.
Global food shortages caused by war could trigger "mass migration like we haven't seen since World War II," he said.
Russia and Ukraine produce a total of 30 percent. world grain supply and exports about 75 percent. world sunflower oil. Half of the wheat WFP buys for worldwide distribution comes from Ukraine.
"People are going to starve," he said.
The fluid nature of the conflict, with fighting shifting from around the capital to eastern Ukraine, makes it very difficult to reach hungry Ukrainians, Beasley said.
The head of the agency lamented the lack of access to those in need during the conflicts faced by WFP and other humanitarian organizations.
Part of the problem is the lack of access, but also the lack of manpower and fuel as resources are spent on warfare.
WFP estimates a third of the population in Ukraine and 60 percent. Refugees fear they will not find enough food for themselves and their families.
"Not just the next few days, but the next few weeks and months that may be more complicated than now," he said. "In fact, it's getting worse."
The Russian forces that control access to Mariupol do not let any aid in, even though the WFP demands access.
Beasley also visited areas near Kiev that had been devastated by the Russian invasion, including the city of Bucha, where evidence of mass killings and other atrocities against civilians shocked global public opinion.
The head of the UN agency described the neighborhood as "absolutely devastated by the bombing", comparing what he saw to an overwhelming nightmare.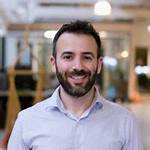 "Reader. Future teen idol. Falls down a lot. Amateur communicator. Incurable student."