Eighteen-year-old Natálie Navrátilová is among seven photographers nominated for the prestigious World Photography Award in the youth category. Thus began this year's Sony World Photography Awards competition. From January to March, the jury will announce the nominations in waves in other categories up to the most prestigious and professional. It all culminated in April with the announcement of the winners.
Natálie Navrátilová was nominated for the award in the Teen category along with six other young photographers from around the world aged 12 to 19 years. "In the middle of summer, I pile seaweed and toy fish into an inflatable wading pool and photograph siblings in the water. The idea is to warn us about what the world will look like if we continue to do what we are doing: people will die and only plastic fish left," he wrote in the caption of the photo submitted for the award.
Along with the nominations in the youth category, the jury also announced ten writers who would compete for prizes in the category aimed at photography school students (called Student).
Winners from both categories will be announced at a ceremony in April and their award-winning images will be exhibited as part of the exhibition. Sony World Photography Awards 2023 at Somerset House gallery, London.
The aim of the competition for students and youth, in which this year saw more participants than ever before, is to raise the level of student and youth photography, motivate the next generation of photographers and inspire them on their photographic journey.
The competition has several waves, culminating in April
Sony World Photography Awards is one of the most prestigious photography competitions in the world. It has a very wide scope, which is why it is divided into three parts. The first is aimed at young photographers. The second, called Open, is open to everyone and competes with individual images. The third section, called Professional, is the most prestigious and is attended by the world's top authors of artistic photography, advertising and reporting. The jury evaluates a series of images there. The absolute winner, who will be awarded the title Photographer of the Year, is selected from ten category winners in the Professionals section.
The jury announces the nominations in each section of the competition in three batches, from January to March. The overall winners from all parts of the competition will then be ceremoniously announced on April 13 during a gala evening in London. The competition is organized by the World Photographic Organization under the Sony brand.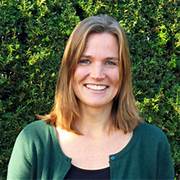 "Certified bacon geek. Evil social media fanatic. Music practitioner. Communicator."