Prague's Královská Vinohrady University Hospital has filed criminal charges against former reporter Jana Peterková on suspicion of spreading alarming news. Peterková, who was taken to Vinohrady hospital by paramedics in June after collapsing in front of the courtroom, claimed on social media that they tried to poison her there. ČT24 Newsroom reported it on Twitter.
The Peterková court recently imposed conditions on disseminating worrying messages during the coronavirus pandemic. The decision taken at the Prague Municipal Court building on Spálená Street was preceded by an incident in which a crowd of Peterková supporters tried to force their way into the crowded courtroom, shouting "Gestapo" and breaking down the doors. The jurors left the venue and the trial then continued elsewhere without the public present.
Days later, dozens of people arrived at the Na Míčánky Judicial Complex in Vršovice to express their support for Patrik Tušl, who was charged with malicious stalking, and two other defendants. In front of the meeting hall, they shouted, sang, shouted various slogans, criticized the state or the media, or lay down on the ground. Among them was Peterková, who later collapsed in the corridor and was taken to hospital by emergency services conscious.
Mrs. JP, who was transported on June 7, 2023 by the medical rescue service from the Na Míčanky Justice Complex in Prague 10 to the Královské Vinohrady University Hospital for the provision of health services, later declared herself publicly, including through social networks, stating that she was suspected of services the treatment provided should have threatened her life or health," explained the Vinohrady hospital in filing a criminal complaint against Peterková.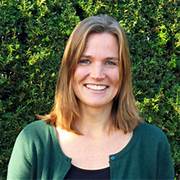 "Certified bacon geek. Evil social media fanatic. Music practitioner. Communicator."