We express our great support to Andżelika Borys and Andrzej Poczobut, who are still detained in Belarus; We call on the world to stand up for their rights, to set them free – the Law and Justice Senator said on Thursday.
On Wednesday, a year has passed since the arrest of the president of the Polish Union in Belarus, Andżelika Borys; it resulted in the imprisonment of Boris in custody. Two days later, Andrzej Poczobut was arrested, who has also been locked in a cell ever since.
Senate Deputy Speaker Marek Pęk (PiS) stressed Thursday at a news conference that the eyes of the whole world are now turning to Ukraine, where – as he put it – "a bloody and brutal war is unfolding". But – as he adds – the Polish situation in Belarus should not be forgotten.
Senator Maria Koc (PiS) recalled that a year had passed since the arrest of the president of the Polish Union in Belarus, Andżelika Borys. "Someone we all know, with whom we have worked for many years, because the Senate takes care of the Polish diaspora and Polish people abroad," he said.
The senator noted that he had no contact with Andżelika Borys and Andrzej Poczobut for a long time. "We know that they are both sick and have serious health problems. We are concerned about them and we call on world opinion to influence the regime of Alyaksandr Lukashenka and call for the release of our comrades from Belarusian prisons, and to request the release of all political prisoners in Belarus. Belarus "- emphasized Koc.
Senators also expressed support for Borys and Poczobut. "Andżelika, Andrzej, we are with you and we call on the world to stand up for your rights, to be freed" – emphasizes Koc.
Senator Janina Sagatowska (PiS) added that she was also asking for media support. "Please convey our call, the call of the Senate as a guardian of the Polish community abroad, to the whole world" – he stressed.
Andżelika Borys was arrested in Grodno on March 23 last year, first for organizing the Grodno Kaziuki cultural event, which the authorities deemed "illegal". He was sentenced to 15 days in arrest, but was not released again, as authorities quickly charged him under Art. 130 p.3 of the Belarusian Criminal Code.
He is accused of carrying out acts aimed at inciting national and religious hatred and sowing discord on the basis of national, religious and linguistic affiliation. According to the prosecutor's office, Boris was supposed to work for "rehabilitation of Nazism". According to the article, in Belarus there is a prison sentence from five to 12 years.
Two days after Borys was arrested, militia came to the Union of Poles activist in Belarus and journalist Andrzej Poczobut, as well as to Irena Biernacka and Marina Tiszkowska from the regional branch of the Union of Poles in Belarus. Anna Paniszewą, an activist with the Polish organization from Brest, who was detained on March 12, is also included in the criminal case.
Belarusian circles of human rights defenders, Polish authorities and the international community categorically consider the criminal case against representatives of the Polish minority to be "politically motivated" and a sign of repression, which is part of a wave of attacks against civil society in Belarus and freedom of speech. .
So far, calls for the release of representatives of the Polish minority and the efforts of the Polish authorities and diplomatic services remain without any reaction from the authorities in Minsk.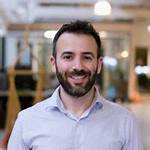 "Reader. Future teen idol. Falls down a lot. Amateur communicator. Incurable student."