The chairman of the National Broadcasting Council decided to impose a fine of PLN 80,000. PLN for broadcasters of the TOK FM program for socialization on June 7 last year. broadcast "The first breakfast on TOK-u" containing content inciting hatred and discrimination, the National Broadcasting Council announced on Friday.
Punishment for discrimination and incitement to hatred
As stated in the announcement on the website of the National Broadcasting Council, the decision to impose the fine was "the result of the trial which revealed that Inforadio Sp. z oo art. 18 seconds. 1 Broadcasting Law by socializing in the TOK FM – First Information Radio program, the program entitled +First breakfast at TOK – u+, broadcast on June 7, 2022, at 6.40, promotes illegal activities, views and attitudes that are contrary to morality and social goodness, and contains content that incites hate and discriminatory content.
During the trial, it was determined that the broadcast humiliated and violated the dignity of the victims of World War II, including Jews. It contains discriminatory content and incitement to hatred based on political views. Offensive and stigmatizing terms used against prof. Wojciech Roszkowski, who violated his constitutionally guaranteed dignity
we read.
Broadcasts set up are unreliable
In the opinion of the National Broadcasting Council, "the program was unreliably prepared" because it was "limited to quoting excerpts from the book, which were available on the publisher's website prior to publication of the manual, and not a comprehensive analysis of the entire work".
In sentencing, the Authority noted that "journalists have the right to describe events that may shock the public. However, there is a requirement that this be done with care and professional integrity in the collection and use of the material.
– emphasized.
The Communique reminded that "based on Art. 53 sec. 1 urt, if the sender violates the obligations arising from the provisions of Art. 18 sec. 1 Law, the Chairperson of the National Broadcasting Council issues a decision imposing a fine to broadcasters of 50% of the annual fee for the right to use the frequency intended for program broadcast, taking into account the scope and degree of danger of the violation, the broadcaster's previous activities and financial capabilities.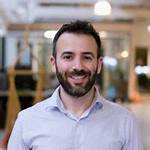 "Reader. Future teen idol. Falls down a lot. Amateur communicator. Incurable student."