"Burn Hell" is primarily a story about human determination and hope, which the author tries to sound so as not to be forgotten. In each episode, the host presents the story of one of the uprisings, showing not only their path, but also the historical context and the people who took part in it.
Treblinka and Auschwitz are the two largest extermination camps during World War II, which have become symbols of human cruelty and mass extermination of people. The conditions in the camp were inhumane and the prisoners were badly treated. The prisoners' uprising at Treblinka was one of the largest and most successful uprisings in the extermination camps.
Auschwitz-Birkenau, which operated from 1940 to 1945, was the largest and most complex system of concentration and extermination camps. At Auschwitz, the Germans killed more than 1.1 million people. Living conditions in the camp were harsh, and detainees were subjected to forced labor, medical examinations and experiments. There was no successful uprising at Auschwitz, but there were isolated cases of resistance and prisoner escapes.
The series "Burn Hell" consists of 10 episodes and on the day of the premiere they will all be available on the Onet Audio app and on Newsweek.pl.
"This time we are publishing all the episodes at once to give our users a choice of when and how they want to listen to our radio play. Their experience with our audio content is a key element for us," said Sabina Lipska, Director of Video and Audio at Ringier Axel Springer Polska.
The author of the cover and poster is illustrator Anna Glik from the MAD Illustration agency. The artist created collages for the famous French fashion house Hermès, the Hilton hotel chain, as well as "Vogue" and "Elle" magazines.
The Onet Audio app was launched in October last year. Thanks to the Onet Premium subscription, listeners have unlimited access to e.g. to the most popular podcasts in Poland. Among the podcasts available on the Onet Audio app, there are programs about current events from the world of politics, economics, business, new technologies, but also about parenting, childbirth, social or cultural issues.
In the offer of the Audio Onet application, listeners will find the most popular audio programs in Poland, e.g. leading political podcast "State of Exception" by Andrzej Stankiewicz, Dominika Długosz, Renata Grochal and Kamil Dziubka, "International Report" by Witold Jurasz – which is among the most popular podcasts in the categories: News, "WojewódzkiKędzierski" – one of the most popular podcasts in Poland, in the shadows of sport" – number 1 in the Sports category, "Yes we have!" – No.1 in the Parenting category or "About the series" – No.1 in the TV and film category.
In April, the Onet.pl website was visited by 16.8 million users (56.65% reach), who spent an average of 1 hour, 35 minutes and 49 seconds there (Mediapanel data).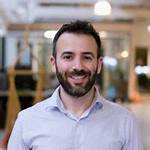 "Reader. Future teen idol. Falls down a lot. Amateur communicator. Incurable student."