As Rzeczpospolita reads, although the war in Ukraine continues and it is not known when it will end, local authorities and companies are already thinking about rebuilding the country. The scale of the damage was enormous. Russia destroyed entire cities, residential buildings, schools, kindergartens, shops, shopping centers, monuments, sports facilities, roads, bridges, airports, train and bus stations, ports, factories… renovating. And that's not all. War restricted and, in some parts of the country, made it impossible to carry out economic and agricultural activities. It is estimated that this year's decline in Ukrainian GDP will reach 40-50%. – given.
Programs for Ukraine
It added that international aid and loan programs might be created, and the money would be provided, inter alia, by the United States, the European Union, individual countries and financial institutions, such as the World Bank or the International Monetary Fund. There is growing talk of aid programs similar to the Marshall Plan, which were supposed to help European countries bounce back after the Second World War. Its value, in terms of today's realities, stands at around $120 billion. Perhaps, although it is difficult to imagine today, Russia could be forced to cover some of the costs for the reconstruction of Ukraine, informs the daily.
Foreign entity assistance
The newspaper pointed out that money alone was not enough. "Ukraine will also need foreign entities to help rebuild their country. And local companies are already asking whether Polish companies want to participate" – it is written. As we read, "Rzeczpospolita" reached the contents of the emails that the Ministry of State Wealth sent to all companies of the State Treasury. Resort Jacek Sasin asked the management boards of these companies, among other things, about their previous relations with Ukraine, possible pre-war investment plans in the country, cooperation with Ukrainian companies. He also wanted to know if each of the companies was considering participating. in the reconstruction of Ukraine from the ravages of war. and if so, what actions they can take. MAP commissioned state-owned companies to prepare answers to these questions by midday on Monday. It stipulates that detailed talks can be held after the end of hostilities "- we read.
As Karol Manys, a spokesman for MAP told Rzeczpospolita, right now everyone is of course focused on supporting Ukraine in defense against Russian attacks, but we also recognize the magnitude of the challenges that will arise when the time for reconstruction comes. He added: It is clear that Ukraine will also need strong support. That's why Deputy Prime Minister Jacek Sasin ordered to prepare now.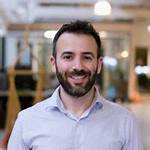 "Reader. Future teen idol. Falls down a lot. Amateur communicator. Incurable student."