Visit to Rome
President Andrzej Duda arrives in Rome on Sunday, where he will take part in the World Food Forum on Monday. He will also meet Italian President Sergio Mattarella. The President was accompanied by his wife Agata Kornhauser-Duda.
The highlight of the Polish leader's visit to the Italian capital will be his participation in the World Food Forum on Monday at the United Nations Food and Agriculture Organization (FAO) headquarters.
The context of the forum is clear: the scourge of famine that threatens the world due to Russia's actions
– said the head of the Office of International Policy of the President, Jakub Kumoch, before departure.
The Deputy Head of the Presidential Chancellery, Piotr Ćwik, pointed out how important it is to make world leaders aware of Poland's views on the war in Ukraine, especially in the context of the current food and energy crises.
This is a very important issue for a large number of people living on the continents of Africa and Asia. Disrupted food supply chains must restart. Poland contributed here. Exports of food through the Polish territory from the Ukrainian territory increased. We are looking for new solutions and ideas, we share them with our partners and all this will be one of the President's topics of conversation
said Cwik.
A meeting between the president and the UN Director General for Food and Agriculture, Qu Dongyu, is scheduled for Tuesday at FAO headquarters.
Then, at the Quirinale Palace, the Polish leader will meet Italian President Sergio Mattarella.
Kumoch announced that the meeting between Duda and Matarella would be an opportunity to discuss further actions to stop Russian aggression.
olk/PAP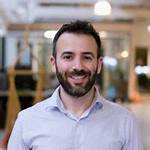 "Reader. Future teen idol. Falls down a lot. Amateur communicator. Incurable student."