Is the internal combustion engine doomed to extinction? While some automakers are moving quickly to electromobility and are on the verge of halting development of internal combustion engines, others still want to give them a chance. And the good news for us longtime connoisseurs is that one of them is Porsche, one of the most influential and iconic manufacturers in automotive history.
eFuels as the savior of iconic models led by 911
Stuttgart recently shook hands with HIF Global LLC. This company is very interested in reducing our carbon footprint and reducing the impact of our activities on the environment, but at the same time clearly aware of the fact that we will not be able to do without "burners" for quite some time.
"Climate change is a challenge for all companies and institutions in the world," the Houston-based company presents its philosophy on its website. "Such challenges require global solutions – and we are a global producer of eFuels. Our goal is to decarbonise and make carbon neutral fuels available."
Porsche sees a future in this technology, despite its plans to electrify its fleet by as much as 80 percent – ​​the remaining one-fifth could potentially fall on "modern" combustion engines running on synthetic fuels.
From a purely economic point of view, this is actually a logical move, because Porsche is a company, so it has to make money first. And what we're going to talk about, especially the iconic 911 model and some of the "out of stock" or special editions that helped automakers not sell batteries well, it's a simple fact.
"Synthetic fuels make a significant contribution to protecting our environment," said Barbara Frenkel, member of Porsche's board of directors. "Last but not least, it is a sensible and meaningful addition to the burgeoning era of electromobility."
How does it work?
HIF Global briefly describes how the synthetic fuel is produced in an interactive diagram. At first is the capture of a certain amount of carbon dioxide, which usually occurs in the atmosphere. The carbon dioxide then combines with hydrogen – in practice it is most often obtained by electrolysis of water, as that itself does not normally occur in nature.
The folks at HIF Global call it "Green Hydrogen" because this electrolysis is carried out using purely sustainable energy – in this case, one of the wind farms that has enough power for this purpose. This combination of carbon dioxide and hydrogen then produces a kind of "crude synthetic fuel", to some extent equivalent to greener crude oil.
You can see one of the last Mohicans among the current classic Porsche models, the GT3 Touring type, in the gallery:
From these resulting compounds, various derivatives of this ecological fuel are obtained by stepwise processing – whether synthetic gasoline for use in passenger cars, or sustainable versions of aviation fuels or even LPG.
HIF then saw the advantage that, after burning synthetic fuels, carbon dioxide is released into the air again, and although it is one of the greenhouse gases (though not the worst, it is methane), it can be stored back and used for the production of, more materials. synthetic fuel and the cycle will start again.
"By investing in industrial production of synthetic fuels, Porsche is further transforming its commitment to sustainable mobility," added Frenkel. "Globally, our investment in this innovative technology is over $100 million."
What do you think of Porsche's investment in synthetic fuels?
It's super. Thus, there is still viable hope for the rescue of the internal combustion engine. I will never buy an electric 911 in my life
In my opinion, it is a utopia, the history textbook's "incendiary"
A total of 77 readers voted.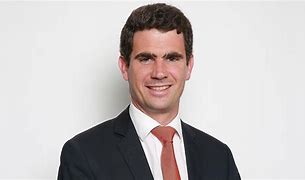 "Music maven. Evil pop culture lover. Unapologetic creator. Friend of animals everywhere."